How do I Become a Phlebotomy Technician?
A phlebotomy technician collects blood and other specimen samples from patients for testing. In addition to collecting samples from patients, phlebotomists are responsible for updating patient records, explaining procedures to patients, checking patient blood pressures and pulse rates, sterilizing equipment, and sending samples to labs for testing. A job in phlebotomy also allows a person to work closely with doctors and other medical professionals in hospitals, clinics, private laboratories, physician's offices and blood banks.
To become a phlebotomy technician, a person usually needs both education and hands-on training. Someone who wants to become a phlebotomy technician can receive the necessary education by attending a private vocational school or a college; each choice has advantages and disadvantages. Private vocational schools usually offer accelerated programs that take about 10 weeks to complete, but they can be costly. A college-level phlebotomy course takes one semester, or about 15 weeks, to complete; however, it may be less expensive. On the other hand, there are some states that do not require formal training in order to become a phlebotomy technician; candidates can opt for on-the-job training instead.
Where courses are required before a person can become a phlebotomy technician, a hands-on training portion is often completed in a clinic or hospital setting after the course is over. During this part of the training, students learn how to draw blood and give needles. Most of the time, it is necessary to do some volunteer work to gain experience with drawing blood; approximately 1,500 sticks are required to be considered experienced.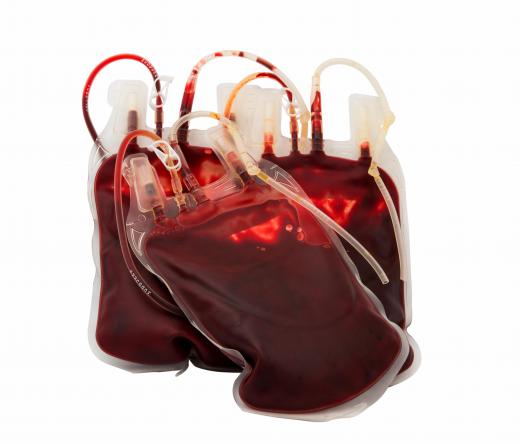 Graduates of the course are then eligible to become certified. Although no one is required to have a certification in phlebotomy, many employers prefer certified job candidates. The American Society of Clinical Pathologists, American Medical Technologists, and the American Association of Medical Personnel are some organizations that offer certification. Certification covers micro-collection, specimen collection, blood sampling, and OSHA regulations.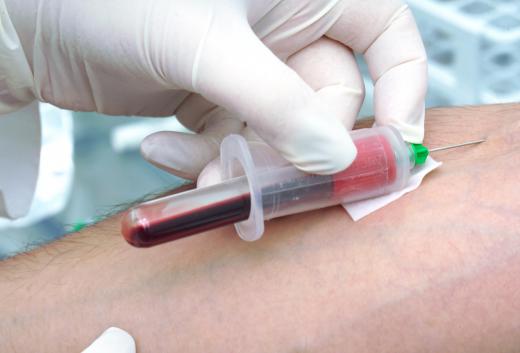 A phlebotomist can work in a variety of settings and may set his own schedule. Besides the flexibility in schedules that a career in phlebotomy offers, a job in this field often provides compensation and benefits that can make this job extremely attractive. When a person decides to become a phlebotomy technician, he may do so with the potential for career stability in mind. Many people believe careers in the health field will continue to offer opportunities for years to come.
AS FEATURED ON:
AS FEATURED ON:






By: Alexander Gospodinov

A phlebotomy technician may be able to complete their specialized education in as little as 10 weeks.

By: ksena32

Blood donations are handled by phlebotomists.

By: Tim UR

Phlebotomy certification requires extensive training, including hands on experience with patients.