How Do I Get a PhD in Medical Imaging?
Medical imaging is the field that deals with using instruments to produce images of people's organs and tissues. Although only a two-year degree is required to break into the medical imaging field, you must obtain a PhD to become a researcher, administrative medical field leader, or university professor. Getting a PhD in medical imaging requires years of study and research.
To earn a PhD in medical imaging, you first must complete an undergraduate degree in medical imaging. You can choose to complete a four-year bachelor's degree program in this field, or to complete a two-year associate degree program in the field and then transfer to a four-year institution. To get into an undergraduate degree program in medical imaging, you have to submit a copy of your high school diploma or the equivalent certification, as well as your transcript. Completing your potential school's enrollment application also is necessary during the admissions process. Classes in undergraduate medical imaging degree programs cover subjects such as physiology, anatomy, and patient care.
Obtaining a PhD in medical imaging also requires you to complete a two-year master's degree in the field. In this type of program, you will complete courses on how to analyze the age of bone using digital devices, as well as how to perform positron emission tomography (PET) scans, which allow you to use radioactive substances and scanners to view images of the body. Master's degree classes will actually teach you how to treat brain tumors. Getting into a master's degree program requires that you submit proof of a bachelor's degree in medical imaging, a science field, or engineering.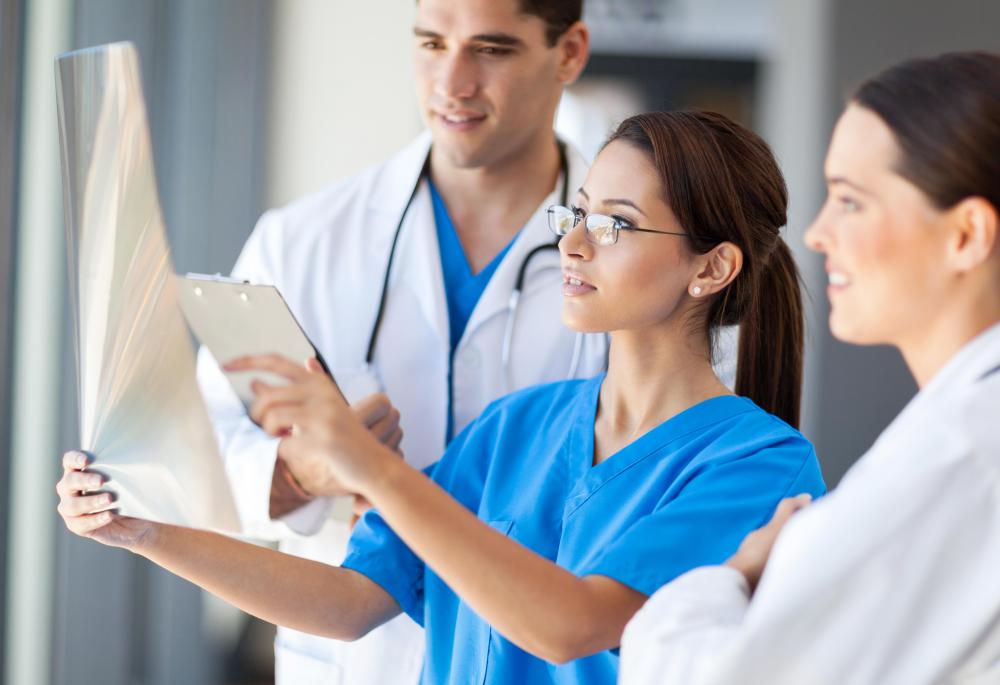 Taking a variety of doctoral degree-level classes is a chief step in your effort to get a PhD in medical imaging as well. While in your PhD program, you will study how medical professionals use both electric and magnetic fields as well as how to develop industry medical tools. Another important topic in a PhD medical imaging program includes the proper method for processing medical images. Being admitted into this type of program requires you to successfully complete a master's degree in an area such as medical imaging, engineering, or computer science.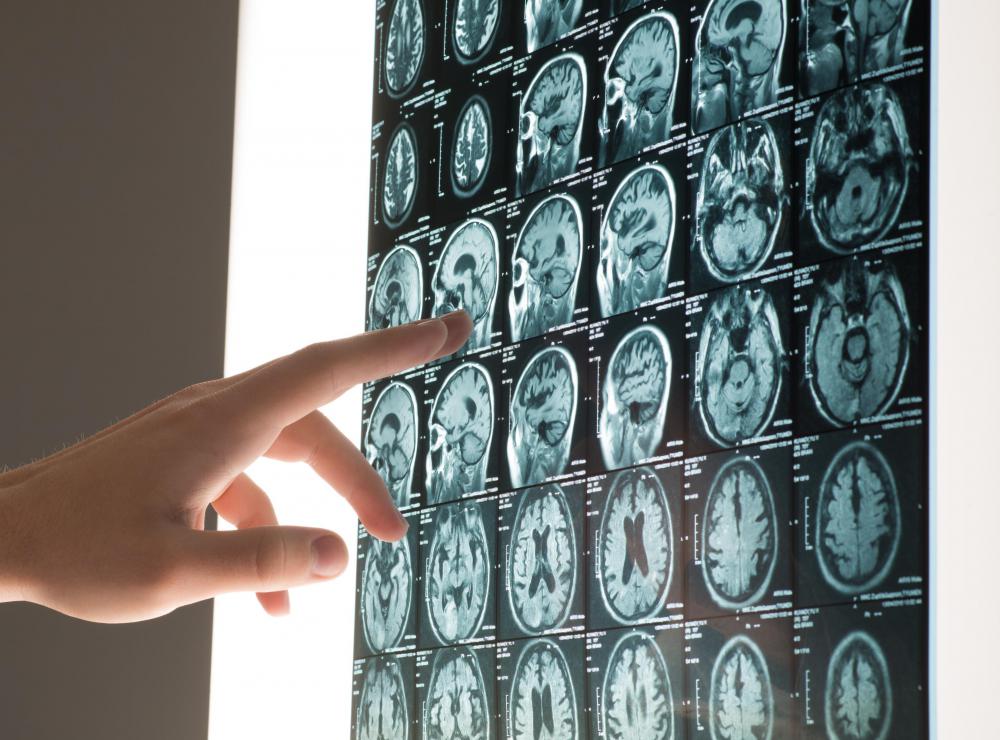 Prior to getting your PhD in medical imaging, universities demand that you complete a dissertation in this field. The dissertation is an extensive original research project that typically requires about two years to four years to complete and can cover a variety of topics in this field, such as reconstruction in PET scans. You must choose a professor from your school to serve as your dissertation advisor. After completing the project, you have to be prepared to defend the dissertation to a committee of industry professionals.
Medical imaging specialists inspect X-rays.

An MRI machine, which is used for medical imaging.

Endoscopy is a branch of medical imaging.

Medical imaging often allows doctors to make a diagnosis without invasive testing.

Those seeking a PhD in medical imaging must first obtain a two- or four-year undergraduate degree, followed by a two-year master's degree in the field.