How Do I Choose the Best Medical Imaging School?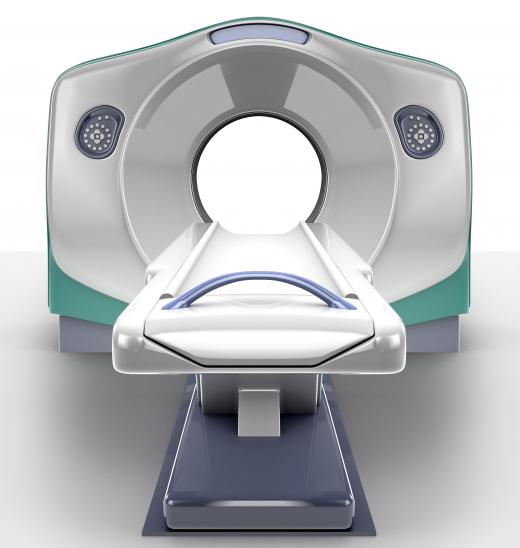 Medical imaging schools teach students how to use technology to obtain images of the human body, and choosing the best program typically means deciding which techniques you want to learn and which degree or certificate you'll need to meet your career goals. Starting with these two considerations may help you narrow your initial list. Then, you can compare schools based on reputation, class size, and cost. Location may also factor into your decision.
Choosing the best medical imaging school typically involves research to determine which schools offer the type of imaging in which you are interested. For example, you may be interested in a radiography therapy program, in which you will learn how to use radiation in disease treatment, or an ultrasound program, in which you will learn how to use sound waves to obtain images of the inside of the body. You could also consider a program that focuses on computed topography (CT), which involves taking detailed, simultaneous X-rays of the body from a variety of angles, or magnetic resonance imaging (MRI), which combines magnetic fields and radio waves for imaging purposes. You might even decide on a program that incorporates many types of imaging instruction.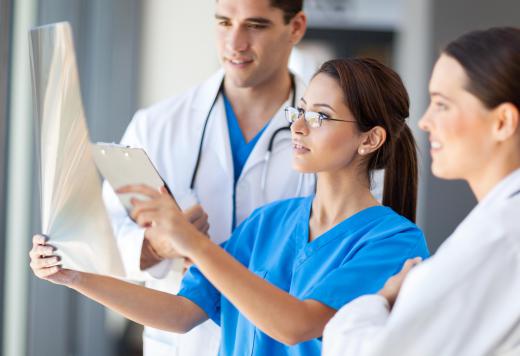 The credential you want will likely factor into your decision as well. If you want to earn a certificate or an associate's degree in a medical imaging program, you may find options at a community college or a vocational school. Often, these credentials are suitable for entry-level jobs in medical imaging. To take on positions with more responsibility, however, you may need a bachelor's degree instead. In such a case, you will usually have to enroll in a four-year college or university.
When you are trying to choose the best medical imaging school, reputation may also matter a great deal. If you know people in medical imaging careers, you may do well to ask them where they went to school and the pros and cons of the program they choose. You can also ask whether or not they can recommend any other programs. Likewise, you may do well to search for reviews of the school or program you are considering online. The information you receive through such research can help you narrow your list of possibilities.
To prepare well for an imaging career, you will typically have to choose a school that includes both an in-class and a clinical component. You may also prefer a medical imaging school that features small class sizes so you can benefit from more attention from your instructors as well as from having time to ask questions. School accreditation is usually critical as well.
Once you've narrowed your list to choices, you can then consider such factors as location and costs. You may prefer a location that is convenient to your current residence or place of employment since a nearby location might help reduce travel hassles. You can also compare costs in an effort to choose a medical imaging school you can easily afford or at which you can obtain financial aid or a suitable payment plan.


By: Andrey Navrotskiy

An MRI machine, which is used for medical imaging.

By: JackF

Endoscopy is a branch of medical imaging.

By: michaeljung

Medical imaging often allows trained specialists to make a diagnosis without invasive testing.

By: adam121

Choose a school that offers instruction in the specific area of medical imaging you wish to pursue as a career.

By: Robert Kneschke

Some medical imaging schools offer degrees which specialize in dental imaging.