How Do I Get a PhD in Image Processing?
In order to get a doctoral degree (PhD) in image processing, there are certain steps that an individual needs to take including completing the prerequisite classes and degrees, finding a program and completing the requirements for the program. A PhD in image processing takes several years, many classes and a dissertation based upon original research and ideas. This is not an easy task but can be completed with dedication, perseverance and hard work. An enjoyment of the academic environment and working with others is also needed to complete the PhD.
Most PhD programs require that an individual have at least an undergraduate degree in a similar field to the PhD program. In addition, most programs require that an individual receive a master's degree in the field before he will be accepted as a PhD candidate. To get a PhD in image processing, it is also necessary to complete any prerequisite classes, especially if the individuals' undergraduate or master's degree are not in the field that the program is in. Most PhD programs in image processing are located in the engineering department of the school, so a master's degree in engineering would be a helpful way to gain admittance to a PhD program.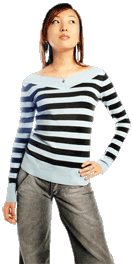 Once an individual is accepted into a program, it is necessary to complete the required classes to obtain a PhD in image processing. This aspect of the program often takes two to three years to complete and includes advanced courses in mathematics, engineering and image processing. Once the required courses have been successfully completed, the individual is ready to begin his or her dissertation. The dissertation is a long paper based upon individual research done by the student and generally takes anywhere from one to three years to complete. After the paper is finished, it must be reviewed and accepted by the faculty in the department for the student to be entirely finished with the degree.
Certain qualities are necessary in order to get a PhD in image processing, such as dedication and perseverance. The process takes a long time and requires a significant time commitment on a daily basis, which can interfere with family and social life as well as work. Classes in this field are extremely complicated and require a strong mathematics background in order to successfully complete them. Enjoying the academic environment is important because the student will be spending a lot of time with faculty and other students while completing the PhD in image processing.
AS FEATURED ON:
AS FEATURED ON:






Woman with hand on her hip