How do I Find Plumber Jobs?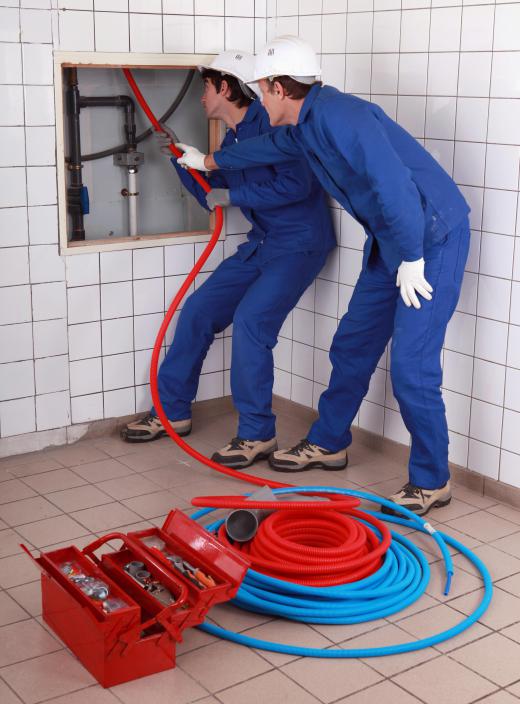 Plumbers specialize in installing and maintaining piping in homes and businesses. These pipes can carry water, sewage, or other liquids. Once you have made a decision to become a plumber, and have completed the appropriate training, you will need to find some plumber jobs. This can be done by submitting applications to various companies, or by going in to business for yourself.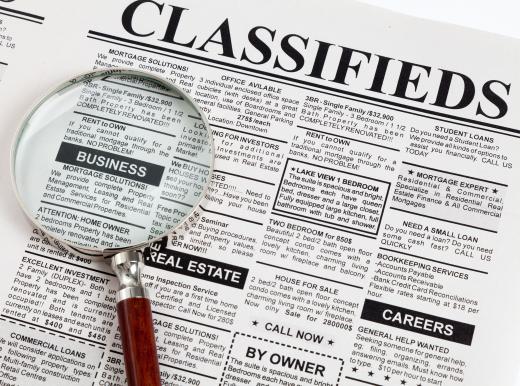 To find plumber jobs with a company, you will need to write up a resume. Make sure your resume includes all of your education and trade school credits. Next, list any previous jobs or internships that you have had in the plumbing field. Finish the resume by including all of your special skills, positive characteristics, and interests. If you are efficient, a good problem solver, and always on time, for example, then list this.
Print out several copies of your resume so that you can apply for multiple positions. Make a list of local plumbing companies and take your resume to each of them. Ask the person in charge if they are hiring, and if you can fill out an application or submit your resume. If they are not hiring, ask if the company can keep your resume on file for any future openings.
If you are going in to business for yourself as a plumber, you will likely need to become certified. In the US, some states even require you to become licensed, so you will need to research your local requirements ahead of time. Once you have all of your paperwork together, you can begin searching for plumber jobs to build your business.
Make sure you check your local newspaper and online classified ads to see if anyone is looking to hire a plumber. It can be a good idea to take even small jobs, because they may lead to better, larger jobs. You can also place your own classified ad to sell your services. This will cost a few dollars, but it can help get your business going.
A good way to find some plumber jobs is to offer your services cheaper than other plumbers in your area. Especially when you are just starting out, offering your services for slightly less than your competitors can be a good way to build up a client base. If you do a good job and are reliable, you will find that you will get more plumber jobs from free word of mouth advertising.
One of the best ways to get plumber jobs is to get listed in the yellow pages of your phone book or other local directory. This is where most people go when they need to find a plumber. You may want to invest a little extra money in the ad to make your listing stand out.


By: auremar

Licensed plumbers must spend time in an apprenticeship.

By: Feng Yu

Many jobs are listed in local newspaper classifieds.

By: sima

A plumber may be responsible for installing water fixtures.

By: auremar

Plumbers who are not yet fully licensed may work under the supervision of a more experienced, licensed plumber.