How Do I Earn a Financial Management Master's?
A student can get a financial management master's by earning a bachelor's in a related field and by applying to schools that offer this program. When students are accepted to a financial management program, they must fulfill all of its requirements to earn their degree. Each step should be considered its own process, but they all are required to be successful in this goal.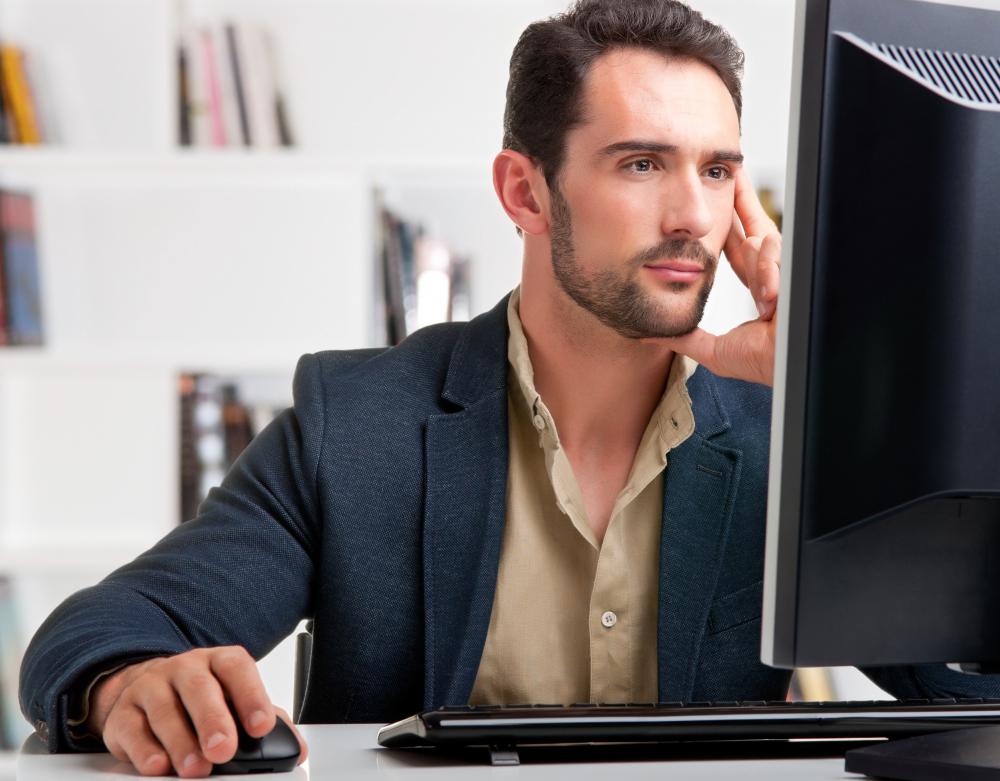 Almost all graduate programs minimally require a bachelor's degree. Some fields place emphasis on graduating with a specific major. In many financial management master's programs, on the other hand, universities will accept a number of different undergrad majors.
Colleges still have application requirements students must meet to get a financial management master's. Many schools choose students with coursework or experience in business, accounting, management, and advanced math. Students who want this degree are advised to carefully research the requirements at each college. They can use their findings to design their undergraduate curriculum and major to fit the prerequisites of the grad schools they want to attend.
Once a bachelor's degree is nearly completed, students applying for a financial management master's degree should review a list of the most eligible programs. It should be noted that some people seek this degree after many years of work in related fields. This is no disadvantage when it comes to applying to colleges, and schools frequently welcome experienced applicants because they have so much to contribute to the educational environment.
If you are applying from work instead of school, it's especially important to study the prerequisites of each program and take any additional courses, as needed. The program may also require all students to complete testing, like the Graduate Record Examination® (GRE®). Each college chooses whether to require tests, and many of them don't.
Financial management master's degree programs have considerable variance. Many traditional ones take place on brick-and-mortar campuses, but a growing number are partially or fully online. Some students want the prestige that accompanies attending renowned schools, but others who just want to make sure they attend a good school will have numerous choices. All applicants need to verify the accreditation status of any college and should avoid applying to unaccredited universities.
Once a student has been accepted into a financial management master's program, the actual time it takes to complete the degree can vary. Ordinarily these degrees take one to two years, though part-time studies may last longer. Additionally, the majority of programs lack a thesis requirement. This means students will simply need to successfully pass each class in order to obtain their degree.