How do I Choose the Best Wheeled Walker?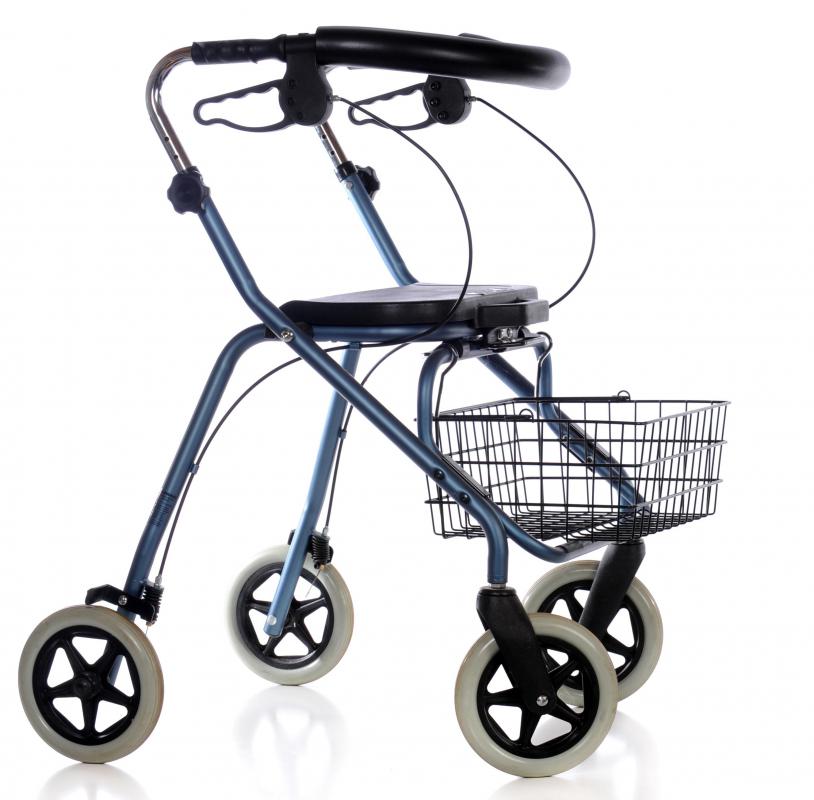 To choose the most appropriate wheeled walker for your needs, look for practicability and durability. Depending upon where or how you plan on using your wheeled walker, you may opt for various features, such as an optional seat. Good construction should be a top priority. If you have limited space, a folding walker might be a practical solution. Do comparative shopping for the best price, and use good judgment if considering a used walker.
A wheeled walker, also called a rolling walker, is a type of mobility walker that allows you the freedom of movement with only a small amount of physical force. You also have the option of obtaining a front-wheeled walker, or one that employs both front and rear wheels. Depending upon how much stability you require, this may be another consideration.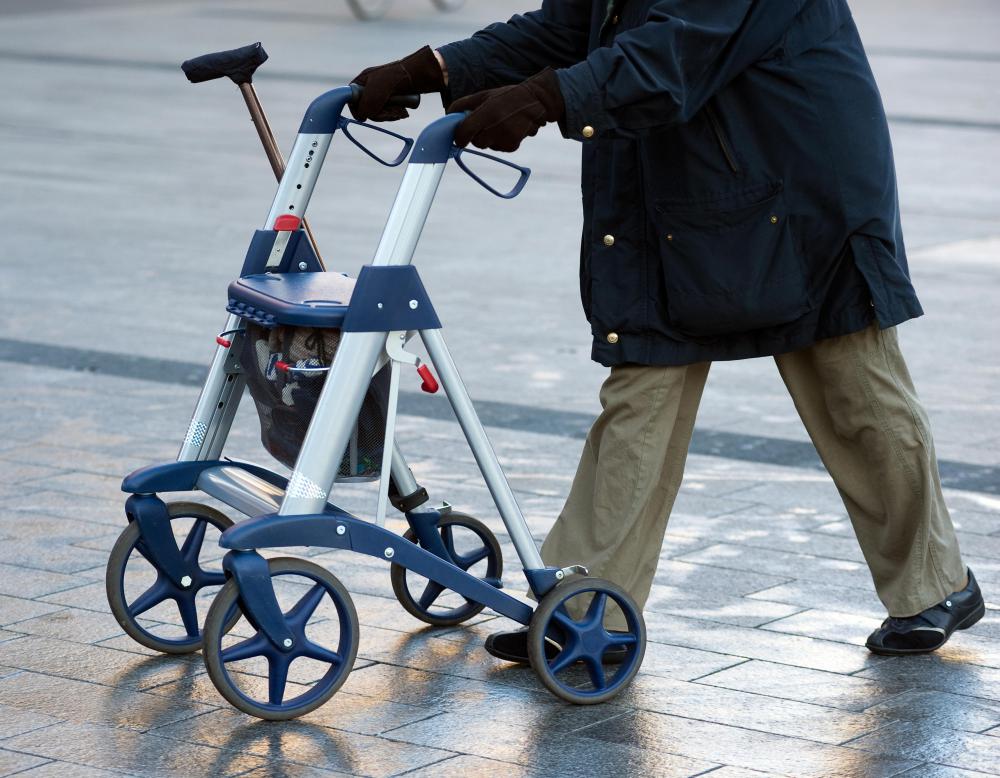 If you need a walker for travel purposes, you may also choose one that is compact or folds for easy transportation. Some of these collapsible, or folding, walkers also come with a convenient carrying case or pouch. Traveling walkers with wheels generally operate on two front-facing wheels. The back legs may offer a gliding type of mechanism that easily glides over all types of surfaces.
For traveling purposes, you might also want to have storage pockets. These can be useful for storing keys, wallets, and other personal items, allowing your hands to remain free for utilizing the walker itself. If you suffer from arthritis affecting your hands, look for closures that utilize Velcro® rather than zippers.
The construction of the wheeled walker is important as well. Aluminum is a common material used in walkers and is generally sturdy and durable. If you are unable to carry or transport heavy items, look for something lightweight in a wheeled walker, yet durably constructed.
Adjustability is another option to consider. Most walkers feature height adjustments and this are necessary to avoid stress and strain, especially on your back. If the height is too low, you could be bearing too much stress on your lower back. Conversely, if the height is too high your shoulders and neck may be strained. be sure to try the various height adjustments to ensure you can adjust it properly.
Check the walker wheels and other walker parts to be sure everything moves fluidly and smoothly. If it shows difficulty in movement or jerkiness, this may be dangerous. If the back legs have rubberized feet, be sure they grip the surface of the floor well. Also be sure the rear breaks are in working order.
Another tip as you shop for a wheeled walker is to be sure your new product offers warranty protection. Without a warranty, replacement or repair could be costly. Many medical supply products offer limited warranties for a specific period of time, typically 90 days to one year. If you can obtain a lifetime warranty, all the better.
By: Glenda Powers

A four-wheeled walker allows for more stability.

By: Lisa F. Young

Walkers are often made of alluminum.

By: Robert Hoetink

A walker with wheels doesn't require the user to raise it off the ground with every step.