How do I Choose the Best Travel Steamer?
A travel steamer can be an invaluable traveling companion for those who want to keep their clothes free of wrinkles and looking fresh while on the road. It performs the same task as a full-size clothing steamer but in a compact and lightweight version. Things to consider when purchasing a travel steamer include size, weight, wattage, steam function and ease of use. The need for an outlet converter also will be a consideration for those traveling overseas.
Size and weight are important when traveling. Steamers, even the handheld models, come in a variety of sizes; you want one that is lightweight and will fit conveniently into your luggage without adding extra bulk. Some have folding handles to make their size even more compact.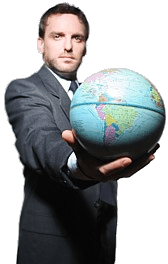 Check the wattage of the steamer. A higher wattage usually means hotter steam. If the water doesn't get hot enough, the steamer can spray or drip water droplets that will leave spots on your clothing. Hotter steam will also make wrinkle removal a lot easier.
Steam time is another consideration when choosing a travel steamer, because you don't want to run out of steam before you finish getting the wrinkles out of your garment. Look for something that tells you a steamer's water capacity or steam time. Also take a look at the steam vents. Small vents will produce a finer steam that works well for light wrinkles on delicate fabrics, while larger vents will put out more steam for heavier fabrics and deeper wrinkles.
Some travel steamers require the addition of a little salt to make them steam. Unless you remember to carry salt with you, this can be an inconvenience. There are plenty of steamers out there that use plain tap water, and one of them might be preferable for those who tend to forget things — such as salt — when they pack.
If you travel overseas, you'll also want to look at travel steamers with dual voltage. This is a good option on any small appliances you plan to use for travel, because it will save you from needing to purchase a converter. Plus, the unnecessary converter will then be one less thing you'll have to worry about packing.
A travel steamer shouldn't be bulky or uncomfortable to hold. If it's too heavy or cramps your hand, you're less likely to use it. Check the weight and test out several steamers for heft and how well they fit your hand.
Look for additional features, such as an automatic safety shut-off when the steamer runs dry, an extra-long power cord and a waterproof storage pouch. Most importantly, hang on to your sales receipt. If you find the travel steamer doesn't live up to your expectations, return it or exchange it for a different model.
AS FEATURED ON:
AS FEATURED ON:






Man holding a globe