What Should I Consider When Buying a Clothes Iron?
Clothes irons range in price from about $10 to 150 US Dollars (USD) or more. Price differences reflect the amounts and types of features, as well as the heating capacity of each model of iron. Even if clothes irons aren't used that often in the home, they are usually needed when the appearance of clothing is especially important such as for a job interview or special social event. When buying a clothes iron, pay for the features that will allow you to iron your clothing efficiently. Also consider the safety qualities of each particular model of iron.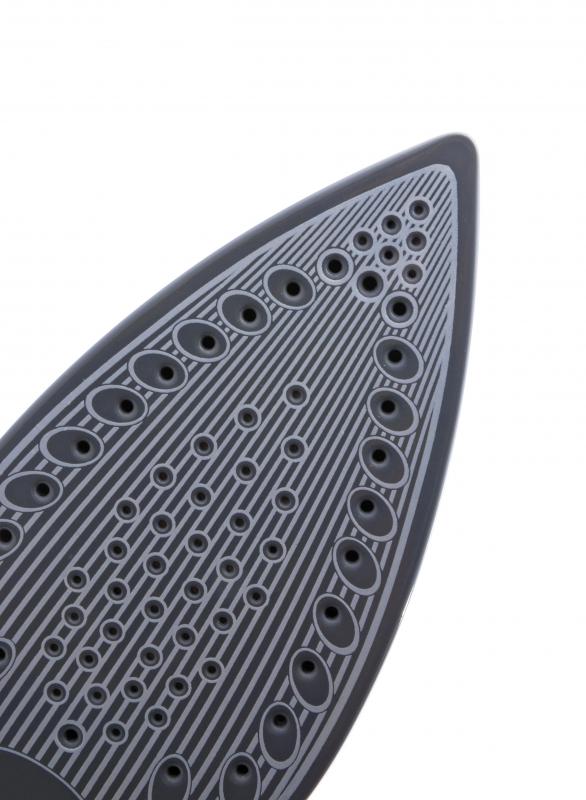 Look for a clothes iron that has an automatic shut-off feature. When the iron is accidentally left on or falls over, it will turn itself off. Some clothes irons even have an alarm that sounds if the iron remains face down or unattended for a long period of time.
Clothes iron models that have a face plate rest also help with safety issues as well as protect ironing board covers. Stainless steel or non-stick plates on the bottom of irons guard against sticking and are made to glide easily over fabrics. Easier gliding face plates may cost a bit more, but can save you time when ironing.
You'll also usually have to pay a little more money for irons with features designed for convenience, such as a retractable cord. This may be worth the cost if cords that interfere when you iron are an issue. Cordless clothes irons are convenient for travel, but will only work for a certain amount of time before having to be recharged.
Steam irons usually work best to get rid of wrinkles in clothes. Look for models that have several steam vents. A steam iron needs to have a tank to be filled with water, so look for an easy to fill reservoir. Pressurized steam generating clothes irons are known for professional quality performance and start at about $100 USD. They are larger in size than a regular clothes iron and take up a little more room on an ironing board.
Make sure the clothes iron you're considering buying has the temperature settings for the types of fabrics you want to iron. The first time you use the iron on silk or other delicate materials, test the appliance by pressing an inside seam or other less obvious area of the garment. Some irons oriron settings may create a shiny or discolored look to fabrics. Check warranty information and return policies before buying a particular iron and also save store receipts.
An iron.

The bottom of an iron.