How Do I Choose the Best Sleigh Trundle Bed?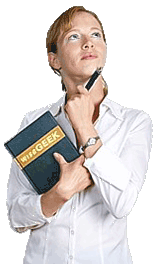 Before you go out shopping for a sleigh trundle bed, it is best to do some research so you are sure you know how to recognize this distinct style and have a good idea as to what features and materials you want from your bed. Think carefully, too, about your intended budget, as some sleigh trundle bed models can get quite pricy, especially if you choose a frame made from hardwoods such as oak and mahogany. The sleigh bed style is very easily recognizable: the headboard and footboard often feature scrolled curves that give the bed the appearance of a sleigh.
The sleigh trundle bed is different than other types of sleigh beds in its functionality: a second mattress will pull out from beneath the top one, and it will often pop up to a normal height. Perhaps the most important consideration when choosing a sleigh trundle bed is its size, both in terms of the mattress and the frame. Most trundle beds feature twin size mattresses, which are suitable for one sleeper. Others may be full size mattresses, but queen size mattresses are not at all common. Measure the room in which you intend to place the bed to ensure it offers enough space for the size of mattress and frame you choose.
The frame material will have a significant impact on the aesthetic of the bed as well as the durability and cost. Hardwoods are perhaps the most expensive options because they are naturally beautiful and durable. Softwoods will be less expensive because they are more susceptible to various types of damage such as rot, cracking, splitting, and even bug infestations. Steel is a great option because it is usually fairly affordable but also very durable and long-lasting; steel may not be the most attractive option for a sleigh trundle bed, however, so be sure to look into various options to find one that will fit the aesthetic of your bedroom.
Sometimes the sleigh trundle bed will have additional features, such as slide-out drawers for storage. Think about how functional you want the bed to be. If you choose to buy a unit with drawers, keep in mind that the top mattress may be positioned higher off the ground than a normal bed, since it must accommodate both the trundle bed and the drawers. This may not be a problem for you, but some guests may not find this comfortable.


Woman holding a book