How do I Choose the Best Pore Gel?
If you are interested in clearing, refining, or shrinking the pores on your face, you may want to try using a pore gel. In fact, there are some gels that help do a combination of these things, if not all three. Before purchasing a pore gel, it is important to assess the needs of your skin. First, consider whether you have oily skin, dry skin, sensitive skin, or combination skin. If you have oily skin, for example, you'll want to choose a pore gel that can also help to combat the excess oil that your skin produces. For sensitive skin, a gentler product is a good choice.
Many skin care companies label their products according to the skin type to which they correspond, which makes this first step rather simple. Once you have narrowed down products according to your skin type, you can begin searching for products that will help you address specific skin issues. If you have acne, you will want to use a pore gel that helps to clear out the pores, reduces infection, and helps to keep the pores clear. There are a number of companies that specialize in making products for people battling acne, so you may want to look into gels offered by those sorts of skin care lines.
If you have aging skin, then you may want to search for a gel that will help to reduce the appearance of pores while also firming the skin. By using a pore gel and reducing the appearance of pores, you can give your skin an overall younger look. Check into skin care lines that sell products for sensitive skin as well as aging skin for this sort of gel.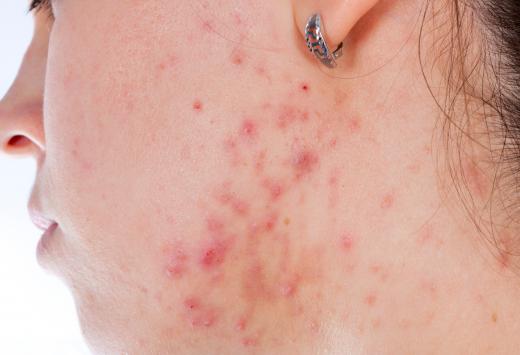 Finally, one of the best ways to choose the perfect pore gel for your skin is through trial and error. Companies that offer testers that you can use in the store or offer sample sizes of the products are very helpful. It is always best, if possible, to try the product before you buy it. Even by testing the gel on the back of your hand or the inside of your wrist, you can get a sense of the quality of the product and whether it seems to absorb well into your skin. By narrowing down your choices according to your skin type and your specific needs and then beginning a period of trying different pore gels, you should be able to find the perfect product for your skin.
AS FEATURED ON:
AS FEATURED ON:






By: Coprid

Pore gel.

By: badmanproduction

A person with acne should use a pore gel that clears out the pores and reduces infection.