How Do I Choose the Best Porch Screen Doors?
When purchasing porch screen doors, consider styles that complement the design and style of your home, while staying within your budget. It's also important to choose porch screen doors with durable hardware. If you decide to have your screen door custom made, ask for referrals from friends and neighbors. Many screen door manufacturers have videos on their websites. This can be helpful in learning how the doors are made and what materials are used.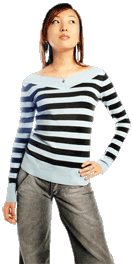 If you decide to install your own porch screen door, it's a good idea to check tutorials online for detailed instruction. Consider all the parts and hardware you'll need for installation. A do-it-yourself job could be labor intensive, especially if you are constructing an open-air porch, but it can save you money.
For a basic porch screen door, kits are available at many home goods stores. First, you must consider the materials that are to be used for the door. Wood and vinyl are most durable, although wood will need some type of sealant to prevent damage. Choose weather resistant materials, so you will not have to replace the door after a few years. Most porch screen doors are available in various widths and heights, so it's best to take measurements of your porch area before choosing a design.
It's a good idea to choose porch screen doors that include all the necessary hardware. This will save you the time of having to scout for the right parts. In addition to being sturdy, be sure the hardware is rust proof.
Avoid buying a screen door with cheap plastic materials. Reinforced galvanized steel parts will ensure your porch screen doors can withstand constant wear and tear. Weather stripping your screen door is another good idea.
Depending upon the style of your home, you may choose wood in a natural finish or painted in the color of your choice. You may find that white wood porch screen doors complement your country cottage or farmhouse. In addition, you can choose glass inserts for a more intricate look.
For a spacious porch area, consider a folding screen porch door. Look for elaborate designs, many of which can be custom made to your specifications. When in use, the folding screen door offers the option of open air filtration as well as the view from your porch. The folding screen door also offers the versatility of being fully or partially closed.