What are Aluminum Patio Doors?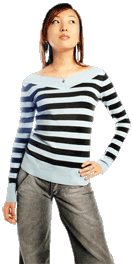 Aluminum patio doors are doors made with an aluminum frame. Aluminum makes a nice frame for patio doors for a variety of reasons. Aluminum patio doors are strong, which provide a sturdy framework for the storm windows or screens in your patio door. They are also a low maintenance choice.
Aluminum patio doors are readily available, so if you encounter any problems with them, replacing or repairing parts is a simple process. They also do not rust, which is particularly handy on decks and porches that are exposed to the elements.
Aluminum does have drawbacks, however. While aluminum patio doors will not rust, they are susceptible to oxidation. This oxidation looks like a white residue, and can eventually lead to pitting, the formation of small cavities in the door. Pitting is the formation of small cavities in the door. To prevent damage from oxidation you should keep the oxidation wiped from the door.
Patio doors are typically used on informal entryways. The formal entry door is often a solid door, with perhaps a storm door as well. Patio doors typically open inward or slide on a gliding track. They are full length glass, plastic or screen for excellent visibility.
A patio door that opens on a deck or overlooks an attractive garden is a way to add beauty inside the home. When choosing a patio door, consider the variety of options available, including aluminum, fiberglass and wood. While aluminum patio doors are popular for their ease of maintenance, they are your only choice. Patio doors that are made of wood are inexpensive and widely available, but are not as trouble-free as aluminum doors. Wood doors are susceptible to warping when exposed to wet weather, and to maintain a nice look, they must be frequently painted.
Fiberglass patio doors are a more expensive option than either wood or aluminum. Fiberglass patio doors are an attractive option for patio doors. They are even more low maintenance than aluminum, but have the warm appearance of wood. Fiberglass doors are available in wood grain, which, when painted, gives them the look of authentic wood.
Aluminum patio doors strike a nice balance between affordability and attractiveness. Unlike wood doors, which can quickly look bad if not regularly maintained, aluminum doors can withstand a little neglect. At the same time, aluminum doors are more affordable than fiberglass patio doors.
Woman with hand on her hip