How do I Choose the Best Personal Chef Service? (with pictures)
What others may consider to be the best personal chef service for them may not be right for you. Evaluate your needs, including how often you'll need the service and what types of dishes you'd like prepared. If you have similar food preferences to friends who use personal chef services, you may want to take their recommendations into consideration as well as contact and interview other possible candidates.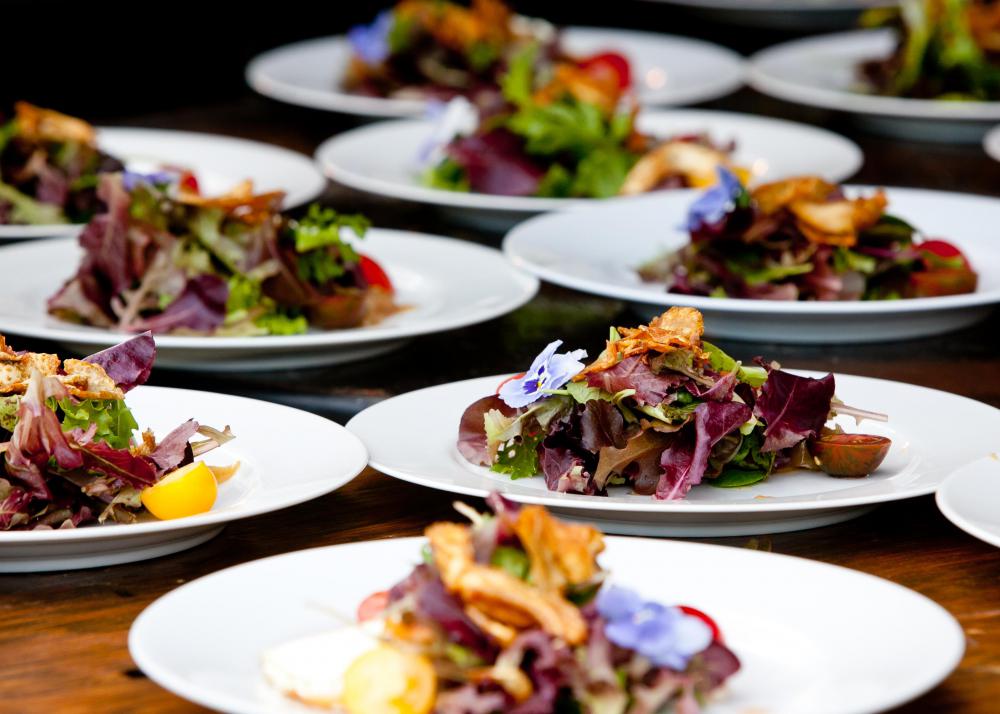 You can find local personal chef services in telephone directories as well as through newspaper ads. Before contacting these chef companies, it's a good idea to check the business names with agencies such as the Better Business Bureau (BBB) to see if any complaints have been launched against them. When contacting a personal chef service, have some questions prepared that will allow you to eliminate a company that isn't right for you quickly to avoid wasting the business' time as well as your own.
One of the first questions you should ask is whether the chef has experience cooking the type of foods you want. Especially if the kind of dishes you want are complicated, such as kosher meals that must follow Jewish dietary laws, the personal chef you hire should have experience in that particular specialty. If the chef replies that he or she does have cooking experience in that area, you should still ask for references. This way, you can speak with former or current clients of the personal chef service before you hire the company. After all, the personal chef you choose will be coming to your home.
You should ask if the chef will be using his or her own cookware or yours. Make sure the times the personal chef service is available work well with your schedule. You should also look for a personal chef that will provide the types of services you want. For example, some personal chef services come to clients' homes and prepare a meal for a dinner or party, while others spend the day there making dishes to last the whole week ahead.
While your budget is important when choosing between personal chef companies, don't choose one based on price alone. You could even prepare simple bid forms and have interested personal chef services send them back to you complete with price quotes. This way, you can compare the exact services you'll get for your money to find the closest match to the food preparation service you're looking for at the best value.
Many personal chefs work for more than one client at any given time.

As a caterer, a personal cook may prepare foods that will be served to guests at a dinner party.