How do I Become a Private Chef?
One of the best ways to become a private chef is to start off by receiving an education in culinary arts or a similar specialized field, such as pastry work or baking. You can then use this education to either try to become a private chef directly, or to gain professional experience working at a restaurant or similar environment. To become a private chef, you will want to make contact with people who can potentially afford a private chef, and set yourself apart from your competition through work, education, and any awards or honors you can receive. You may also need to rent out kitchen space to cook professionally, or work in someone's home, depending on the preferences of your clients.
A private chef is someone who cooks for a specific person or family, typically as a personal chef planning, preparing, and serving meals directly to those who employ him or her. One way to become a private chef is to work your way up in the food industry and build a reputation for yourself with which you can find people who would want to hire your services. To do this you can usually start either by directly entering the culinary world, with knowledge and experience you may have gained in your own kitchen or by going to culinary school.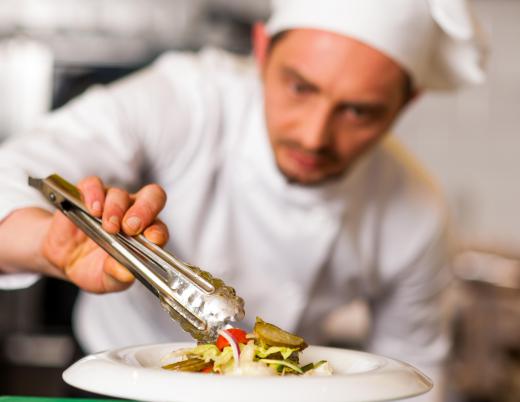 While culinary school is not necessarily required to become a private chef, it can certainly make it easier to get started in the industry. Culinary work can be a very competitive field, and there are typically many more people interested in becoming a private chef than there are opportunities to do so. This means that anything you can do to make a name for yourself and establish your reputation is typically beneficial. If you do go to culinary school, you should be sure to look for a school with a good reputation that is accredited by professional culinary associations.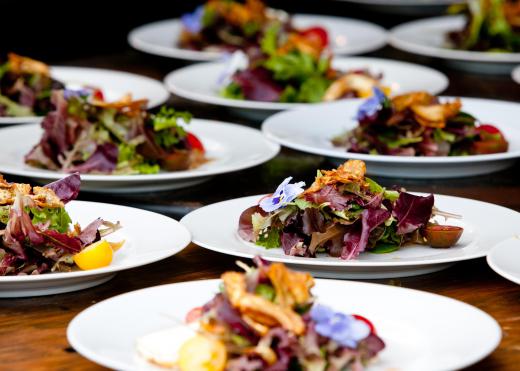 Once you have the background you need in the world of cuisine and fine dining, either through education, work, or a combination of the two, you should look to build a list of clients. Cooking for a single person may be simple, but it may not pay enough for your needs. You might look for professionals who earn decent money and are typically too busy or tired to cook in the evenings.
As a private chef, you can offer your services and try to demonstrate your willingness to cook to the tastes of your clients and act as the personal chef they always dreamed of having. Once you become a private chef, you may need to invest in renting professional kitchen space to do your cooking, unless your clients would prefer that you cook in their kitchen instead. You should also be sure you have a food handler's card and any other legally required documents or certifications you may need to professionally prepare food.
AS FEATURED ON:
AS FEATURED ON:






By: stockyimages

Some personal chefs are employed by more than one client at a time.

By: Eric Limon

As a caterer, the private chef may prepare foods that will be served to guests at a dinner party.

By: goodluz

Ideally, a private chef should have years of experience at a number of restaurants.