How do I Choose the Best Paving Suppliers?
Paving suppliers stock various materials for all sorts of paving purposes, from stones and concrete to asphalt and bricks. When choosing among paving suppliers, be sure to consider the prices offered by each business as well as the availability of supplies you will need for your project. Be sure to choose paving suppliers who offer delivery services, and find out how much those delivery services cost. Some suppliers will allow commercial businesses or people who buy regularly to set up business accounts, which makes the payment and accounting process much easier for both parties.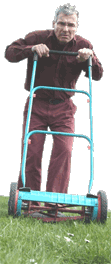 If you are a commercial business, be sure to ask each of the paving suppliers about their commercial accounts, if they have any. Some suppliers also offer bulk discounts to businesses and people who buy regularly. Make sure you choose the business with the most competitive prices as well as the most convenient options for payment and accounting purposes, and take note of paving suppliers who offer bulk discounts, as this will save you money in the long run if you buy materials regularly. Most importantly, choose the paving suppliers who you feel comfortable dealing with during the transaction. This is especially important if you are running a business and will be dealing with the supplier regularly.
Once you have considered prices, be sure to take an extensive look around the supplier's yard. The materials you are likely to purchase will be in the yard, and you will be able to inspect the quality of the materials being sold. Note how the materials are stored, how well they are kept, and how easy they are to access. These factors will all play a role in the overall experience you have with that particular supplier. Note how long other customers are waiting for their products, and pay special attention as to how attendants interact with current customers.
Delivery options may be available from the paving suppliers you are considering, so be sure to ask about the services and the cost of such services. Some companies use large trucks that can secure the load properly to minimize damage to the product. Be sure the company you choose is capable of such proper delivery, and make sure they offer the service at a competitive rate. Take note as well whether the supplier offers loading and unloading services, particularly for heavier materials, even when the materials are being loaded into your own truck or vehicle.