How do I Choose the Best Paving Services?
Finding a great paving services company can be quite challenging, especially for those with little to no experience in the field. In many cases, individuals are required to rely simply on word of mouth when looking for a potential company. Though it is important to consult with friends and family members for paving service referrals, a number of other steps can be taken for getting the best results. Potential customers should be sure to start by determining exactly what they want in terms of paving. In addition, individuals who are looking for a good paving company should also schedule meetings with several organizations in order to gain more insight into their business practices and expertise before making a final decision.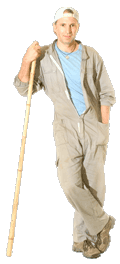 In order to choose the best paving services, it is essential that individuals seeking these services determine exactly what they want done in terms of paving. Often, paving is done to cover a driveway, though it may also be necessary in a parking lot or other large area. A list containing project size, due date, and other plans should be created before moving on in the process of selecting paving services.
When it comes to choosing paving services, another of the most important first steps involves gathering recommendations and referrals from friends and family members. Make sure that these individuals are aware of specific plans for paving, include the size of the area that needs to be paved, the ideal materials to be used in the paving, the time frame in which the paving should be completed, and so on. It is likely that one of these individuals will be able to provide the name and contact information of a paving services company who can meet the specific needs of the purchaser.
Once a few referrals have been gathered, the individual seeking paving services should consult with an employee of each of these business. At these meetings, the potential customer should be sure to ask for pictures of examples of previous work, in order to gain some insight into the quality of the services provided by the paving company. The potential customer should also come ready with a list of questions, including estimated price of the project, projected time frame, and so on. For best results, the individual seeking paving services should consult with a large number of companies in order to find the organization that best suits their needs. In some cases, finding the best paving services company may actually take more time than actually completing the paving project.