How do I Choose the Best Low-Profile Ceiling Fan?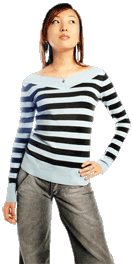 One of the more important things you should consider when choosing a low-profile ceiling fan is whether or not you would like a light fixture attached. The color of this item might be important to you as well. Also, think about where you are going to put it, in order to determine if you need an indoor or outdoor model. Finally, find out if there is a warranty included with your purchase and what it covers.
A low-profile ceiling fan is normally used in rooms that have an overall height of less than eight feet (2.44). They are sometimes referred to as hugger fans because they often seem to hug the ceiling. Generally speaking, this object should be around seven feet (2.14 m) from the floor after it is installed. If you want a light on this fan, you should count on this piece extending an additional six to ten inches (15.24 to 25.4 cm) from the center of the fixture.
You may want to install a low-profile ceiling fan on a deck, porch, or even a garage. If this is the case, select a model that is suited for outdoor use. Many models are designed for hanging both inside and out. If you are uncertain as to whether or not a particular model of fan is made for use outdoors, you may want to call the manufacturer directly.
Since there are so many different designs and colors to choose from, it should not be hard to find one that matches your decor. You may want to take samples of your paint shades with you to the store, if possible. Also, you might want to think about the tones of any furniture in the room you are placing it in while you are making your decision.
Sometimes, a low-profile ceiling fan comes with a warranty that covers defects for as long as 30 years. Find out what kind of warranty a fan has and what it covers before you purchase one, in case you need to use it. Ask if you need to retain the sales receipt or send in a registration card in order to activate this guarantee.
Low-profile ceiling fans can add style and beauty to almost any area of your home. They might also help you be more comfortable in a particular room, while also helping you save money on your heating and cooling costs. This means that choosing the right model can be a very important, yet usually not very difficult, decision to make for most people.
Woman with hand on her hip