How do I Choose the Best Living Room Set?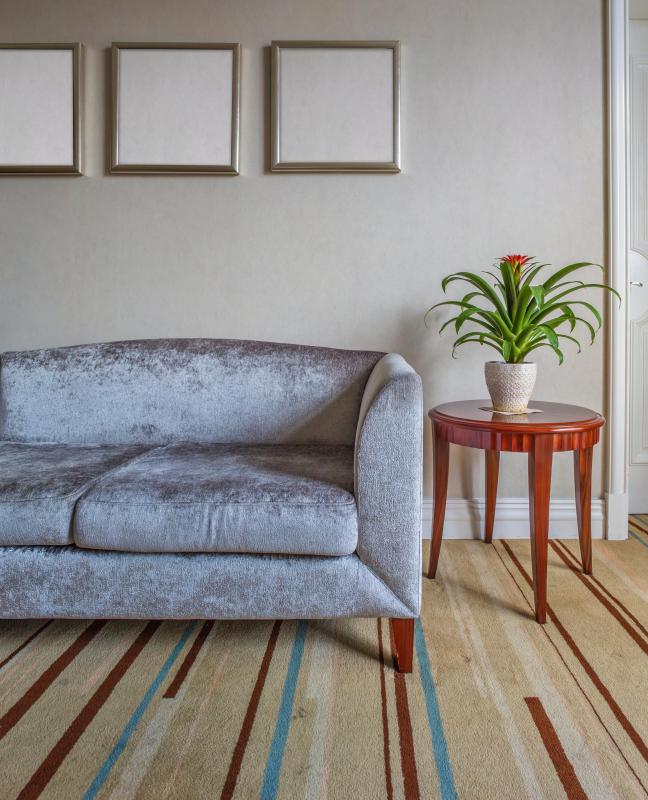 Living room sets are available in many types of seating, tables and artwork. Choosing a set rather than an individual piece for your living space can be a good idea because you'll have a number of pieces in which to plan the decor of the rest of the room around. In order to pick the best living room set for you, it's a good idea to consider your budget before looking at all the options and making your final choice.
When considering an artwork set, or grouping, of smaller pictures, try to get an accurate idea of how it will look on your living room wall. An easy way to do this is to measure and cut out paper in the shapes and measurements of each picture in the living room set of artwork, then place them on a wall in different ways to see how the set would look. Most artwork sets have the measurements available on the package wrapper or you may find the information listed in store catalogs. So as not to mark your walls before you want to actually hang the artwork set you end up choosing, there are clay-type products made for the purpose; if you decide to use tape, do so carefully as otherwise you could remove paint.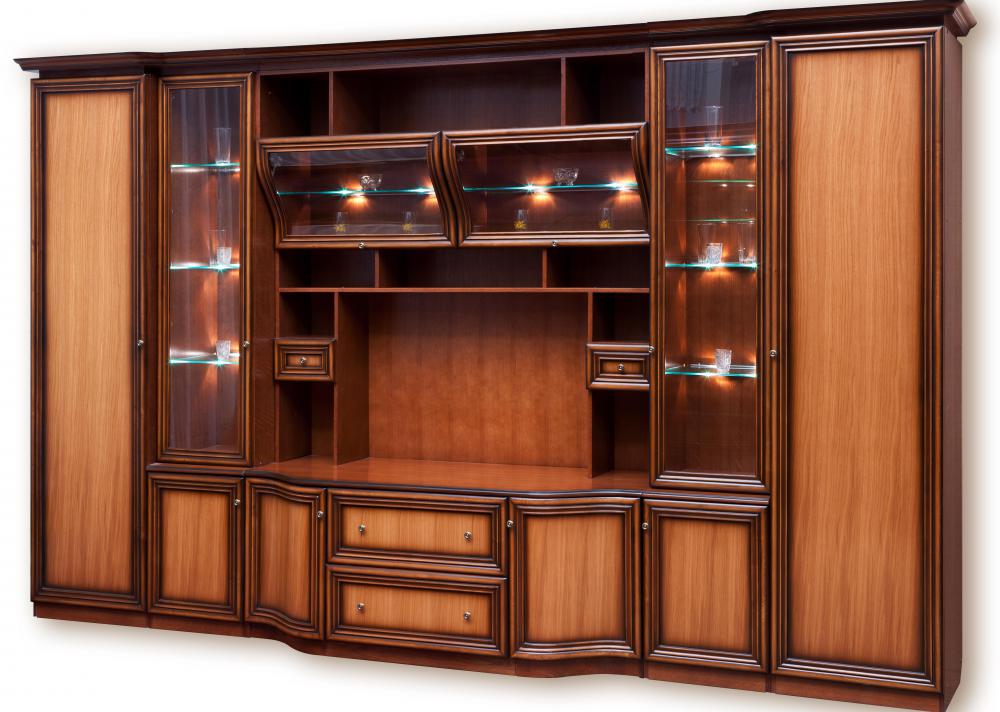 Nesting sets of tables can be ideal for less spacious living rooms as the smaller pieces in the set all fit under the largest one. Typically, a nesting table living room set has three tables. If you entertain frequently, placing these tables around the room can give guests easier access to their food and drinks. You should coordinate the color and style of the nesting tables with your other living room furniture.
A living room set of sofas and chairs should not only fit in well with the colors and style of your space, but also provide the seating you need. While traditional living room seating sets often have two sizes of sofas plus one chair, more modern options include a large sofa with recliners or a chaise built into it. A sectional sofa can be ideal if your living room has a corner area to fit it, but rather than a one piece model, consider a modular type. A modular sectional sofa is a set of seating units that can fit together to form one larger piece. If your doorways are narrow or you move frequently, you may want to consider modular living room sets of seating.
A living room set can make a room feel cohesive.

Decorated lampshades can complement any living room set.

Some people choose to design a living room set around a focal piece of furniture, such as an entertainment center.

Budget, aesthetics, and size are important things to consider when choosing new living room furniture.

Some furniture manufacturers produce living room sets made from eco-friendly and sustainably harvested materials.