How do I Choose the Best Living Room Cabinets?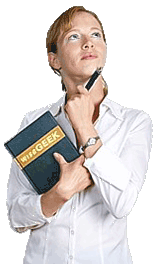 To choose the best living room cabinets, first decide for what purpose you will use the cabinets, as well as the amount of room you have available in the living room. You should also consider whether you want a matched set of living room cabinets, or whether you want a more eclectic look. You might also think about what types of wood you prefer for the cabinets; oak, for example, is a popular choice for living rooms.
Living room cabinets are nearly always floor-standing cabinets; it is rare to see wall-mounted cabinets in the living room unless they are small shelves for holding decorations. Cabinets may be used to hold a television and DVDs, for instance, or they may be used as end tables on either side of a couch. A curio cabinet or hutch is also sometimes used in a living room to display collectibles.
A matched set of living room cabinets can be a great way to get a cohesive, designer look in a living room. In addition, it is often less expensive to buy a set of furniture than it is to purchase pieces individually. If you are looking to design a living room with a specific look, such as an art deco living room, a matched set of cabinets can be an easy step to achieving this look.
Of course, you may have better luck choosing living room cabinets individually, at a furniture store, or even yard sales and flea markets. This can be a great way to get a more eclectic look in the living room, or to give the room a more vintage feel. You may also choose to create a "country" living room this way. Once you have decided on the design of the room you want to create, it will be much easier to find furniture to match that design.
Of course, it is important to choose functional furniture as well. When you are choosing living room cabinets, be sure they will work for their intended purpose. For instance, measure ahead of time to be certain that a television will fit. You will also need to measure the room in advance to be sure that all of the furniture will fit in the planned space. Quality living room cabinets made with "real" wood tend to be fairly expensive, but you can certainly find sales by looking for advertisements online and in the newspaper.
Woman holding a book