How Do I Choose the Best Liquid Concealer?
If you would like to disguise blemishes, dark under-eye circles, and other minor skin imperfections, you may wish to purchase a liquid concealer. With the many types of liquid concealer available, however, selecting the best one for you can be an overwhelming process. Establishing a few preferences before you begin shopping can help to simplify your quest for a liquid concealer which meets your needs. First of all, consider your skin shade and type to determine which concealer tone and formulation would be best. Then, decide whether you would like a product with specialty ingredients such as minerals or highlighters, and finally, be prepared to visit a cosmetics store and test products before making your final selection.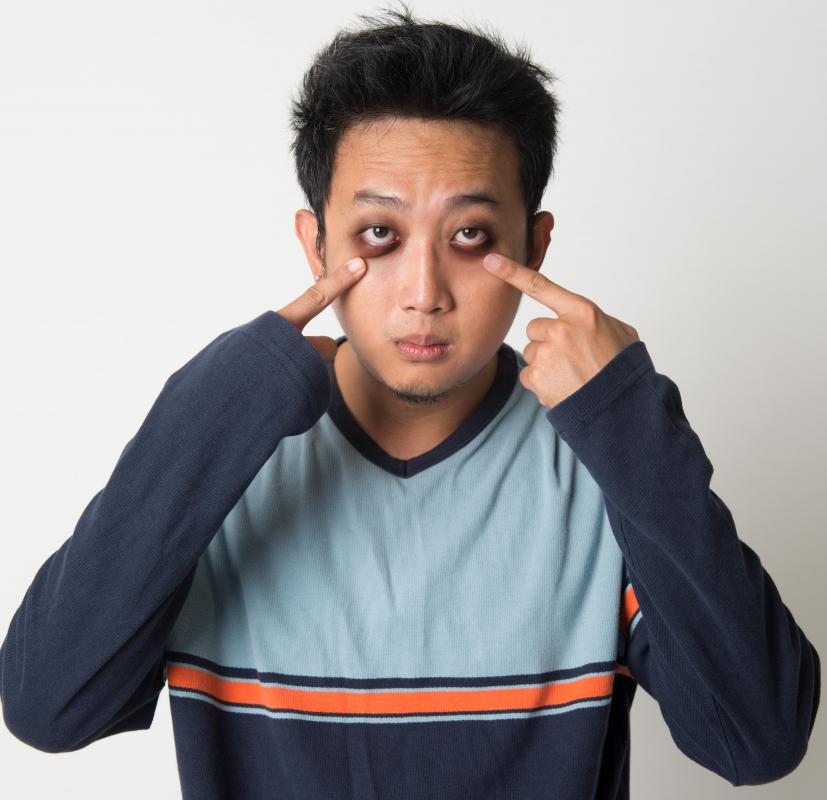 Often, the most confusing part of selecting a liquid concealer is determining which shade is right for you. Unlike foundation, concealer is usually used only for "spot-treating" problem areas. Therefore, when choosing a shade, it is more important to consider what the concealer will be used for rather than your overall skin tone. Keep in mind that opposite tones tend to "cancel" each other out. Thus the redness of a pimple can be minimized with a green-toned concealer, while purple under-eye circles will seem to fade when covered with a yellow-hued product.
When purchasing a liquid concealer, you should also think about your skin type and whether it has any special needs. If you have sensitive skin which is prone to breakouts, for instance, you may wish to select a formula free from oil and fragrances. Conversely, if your skin is very dry, you may find that a product which contains a moisturizer is best.
Next, decide whether you would like a liquid concealer which contains beauty-enhancing or other specialty ingredients. Some concealers, for instance, contain highlighting particles which reflect light, an effect which is intended to make the skin look fresher and clearer. Other products contain naturally derived minerals, which manufacturers contend can improve skin health and help prevent breakouts.
Finally, choosing the best liquid concealer for you will likely require some hands-on time in a cosmetics store. Try to visit a store which offers a wide range of concealers, and which allows product testing. During your visit, try applying various concealers to the back of your hand or your arm. Analyze each concealer as it dries, making your final selection based on which product looks and feels the most natural.
By: cedrov

Liquid concealer.

By: WONG SZE FEI

Under-eye circles will seem to fade when covered with a yellow-hued concealer.