How Do I Choose the Best Mineral Concealer?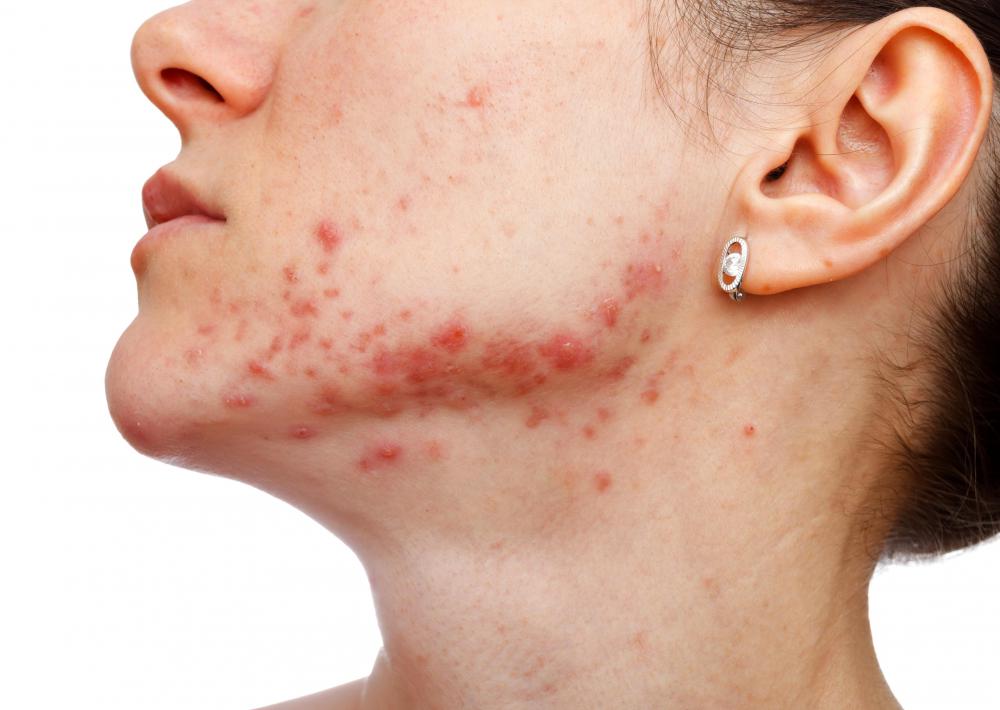 To choose the best mineral concealer, you should first read the label and check out all the ingredients. Mineral concealers have become a preference for many women and makeup artists because they usually do not contain chemicals that clog the pores and irritate the skin. What you should look for are mineral ingredients, such as magnesium, zinc, and titanium dioxide. Some dermatologists suggest avoiding some minerals such as mica and bismuth, since they can add some unwanted shine to the face.
Another important factor is your skin type, as this will determine which kind of mineral concealer is best for you. If you have oily skin, dry concealers such as pressed and loose powders will help keep your face shine-free. Dry skin, on the other hand, calls for liquid or cream concealers that will bond with the skin easier. For combination skin, it might be better if you use two kinds of concealers for different areas.
Aside from the skin type, skin tone should also be an important factor in choosing the best mineral concealer. Different skin tones can include yellow, red, brown, or white, and the closer the color of the concealer is to your skin tone, the better. Yellow and green-toned concealers are ideal to cover up red blemishes, while brown spots can be hidden by orange-toned concealers. Some makeup artists also recommend getting a concealer a few shades lighter than your skin tone, as your goal is to cover up blemishes. You can do some test runs and apply a spot of concealer on your neck or chin, or even right on a blemish, to see if the color suits you.
Aside from its "concealing" ability, a concealer can also give your skin some added nourishment. Check if there are other ingredients contained in your concealer, like vitamins A, B, and E. These vitamins keep your skin moisturized, prevent wrinkles, and even treat acne. Other ingredients that can keep your skin healthy are plant-based extracts, such as from green tee, pomegranate, algae, or aloe. These ingredients further reduce the redness on the face and can even be antibacterial, specifically for the green tea and aloe.
If you are an outdoors person, you can choose a mineral concealer that has some sunscreen in it. Zinc oxide is often used as a natural sunscreen for cosmetic products. Other factors that can help you choose the best mineral concealer are expiration dates and absence of preservatives, dyes, and fragrances.
By: Ocskay Bence

Vitamins in a mineral concealer can help treat acne.

By: armina

Many mineral makeups contain titanium dioxide, which does not clog pores.

By: Chris Tefme

Some makeup artists recommend getting a mineral concealer a few shades lighter than a person's skin tone.

By: vvoe

Some dermatologists suggest avoiding cosmetics with minerals such as mica.