How do I Choose the Best Kitchen Interior Design?
In some homes, the kitchen is the lifeblood of energy and entertainment, whereas in others, it can be a barren wasteland that has seen nor heard of a stalk of asparagus. The difference between these two varieties may be caused by many things, but good interior design can certainly help transform a dull, plain kitchen space into a welcoming environment. When designing a kitchen, budget, personal style, and functionality are among the most important traits to consider.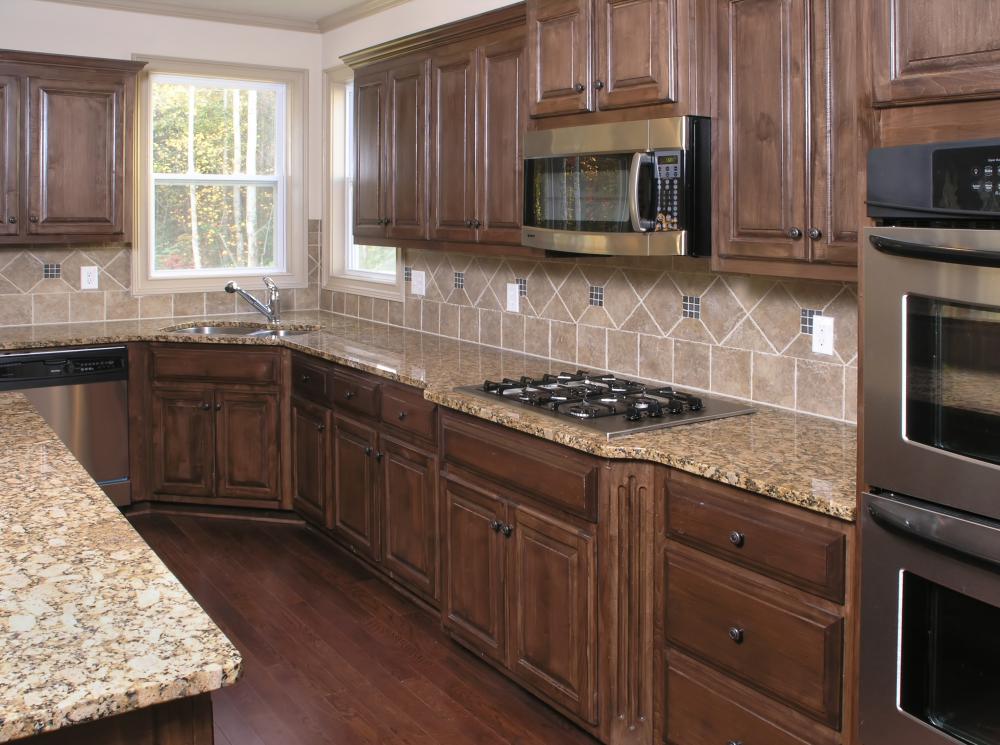 Before making any decisions about kitchen interior design, take a long look at the needs of the people who will be using the room. Consider whether the kitchen should have accessible drawers and easily cleanable surface for enthusiastic young chefs, be a monument to time-saving electronics and gadgets for the extremely busy, be an open and inviting space for afternoon coffee and pie-baking with friends, or double as a swanky entertainment space or bar. Having a kitchen that suits the personality of the residents is far more likely to be used and enjoyed than one that merely looks good or comes out of a design showroom.
Even in an apartment with strict rules about changing things, kitchen interior design can be personalized. Instead of painting, put up removable wall decals shaped like flowers, trees, or teapots. Replace drawer and cabinet hardware with novelty or antique versions, but keep the originals and re-install them before moving out. You can also visit a paint-your-own ceramics store and do up a whole set of matching dishware, vases, and accent jars.
In a small space, a major consideration for kitchen interior design is efficiency. Easily installed organizational tools can greatly reduce space needs and make clean-up simple. Buy wine racks, spice organizers and jars that are more vertically spacious; most kitchens have quite a bit of space between countertops and cabinets. Paint small kitchens in neutral colors with a few bright accents; this will give the illusion of a light-filled area that is broken up into sections. For kitchens with little counter space, consider buying a portable kitchen cart that can be rolled around to maximize space while offering an additional workstation and storage.
Kitchen interior design can be made considerably easier in consultation with a professional designer. After interviewing residents about their requirements and desires, a talented designer can build the whole space while the family sits around reading recipe books. Although using an interior designer will require a considerable budget, most professionals have extensive contacts with construction agencies and wholesalers, making the finished kitchen less expensive than might be imagined.