How do I Choose the Best Home Workout?
Choosing the best home workout is often a matter of deciding what it will take for you to lead a healthier lifestyle. A home workout can be a convenient low-cost option for anyone looking to lose weight or get toned and build muscle to make the body stronger. Many consumers choose to create a home exercise routine which can consist of a variety of routines including weight training, yoga and Pilates, resistance training, home gym equipment and home workout videos.
One of the best home workout options is that of the exercise video tapes and DVDs. Many health-conscious people enjoy watching and working out with their favorite exercise instructors and celebrities right in their home entertainment rooms. There are many different types of home fitness videos that address the needs of consumers of all levels, from beginners to more advanced exercises. In addition, exercise videos are portable and can be used on vacation or played on portable electronics devices for on-demand fitness support.
Many consumers enjoy the relaxing, yet toning activities of yoga, Tai Chi and Pilates workouts as part of their fitness routines at home. By combining a sensible form of meditative exercise with the relaxing motions and sounds of yoga, Tai Chi and Pilates, this can be one of the best home workouts for anyone of any age. In fact, many practitioners of these forms of exercise continue to enjoy the health benefits of home meditative workouts for many years, especially to reduce the effects of stress and aging.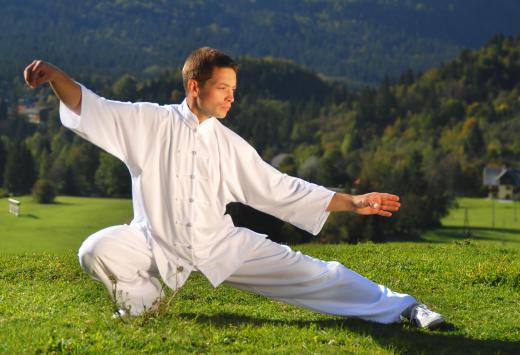 The best home workout you can choose may include the use of home gym equipment which can be as simple as small hand exercisers and resistance bands or more elaborate with equipment like treadmills, electronic balance boards and video game exercise systems. Depending on your needs, you can choose the best home workout by combining any number of these items to give your routine something different each day. It's also possible to start out with low impact exercise this way and then step things up with personal training when faster results are desired.
Some exercise enthusiasts decide to create an actual home gym in a designated part of the home to focus strictly on fitness activities. In this case, more expensive home workout equipment may be purchased and installed in a special room such as a basement or spare bedroom. Home gyms often include heavy duty weight machines, benches, mirrors, and even refreshment bars where water and health foods are kept in stock. Having a complete home gym is a sound investment if you are serious about keeping healthy without the cost of outside gym memberships.
AS FEATURED ON:
AS FEATURED ON:






By: william87

Elevated risers are a cheaper alternative to a stair master in a home gym.

By: simonkr

Tai Chi is one of the best home workouts for anyone of any age.

By: toocan

Home workout DVDs allow people to work out in the comfort of their own home.

By: Maridav

Practicing yoga regularly—whether at home or in a natural setting—can improve flexibility, balance and stamina.