How do I Choose the Best Workout Equipment?
There is a lot of workout equipment on the market and a lot of equipment can be found in gyms. It can, therefore, be difficult to know which machines to use or buy. To make the best decisions, you should consider your targets, how a machine operates, and the likelihood of your using it long term.
The decisions you make about the best workout equipment will depend whether you are considering using the equipment at a gym or buying it. In either event, one of the first things that you need to consider is what your targets are. Certain workout equipment is only designed to produce results in certain areas; other equipment may be designed to work several areas. If you do not pay attention, you may choose a machine that ignores one of your focus areas. You should, therefore, always read what a machine is designed for. In gyms, this is often denoted on the machines along with the instructions.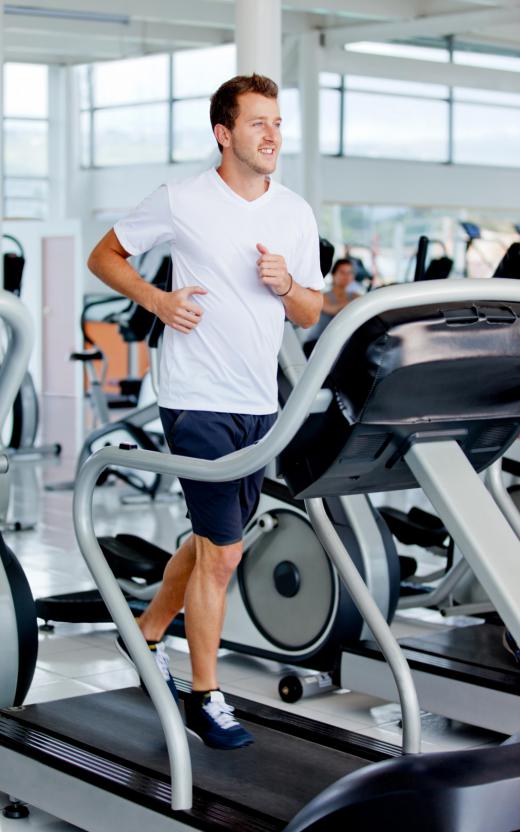 If you are considering purchasing a piece of workout equipment and you have a gym membership, it is best to try it out first if it is available at the gym. Some machines look appealing and people may claim they produce great results. This does not mean that you will like the machine once you own it.
Every piece of equipment is not suitable for every person. You may consider buying a machine that targets the abdominal muscles because that is one of your target areas. There are, however, numerous machines that can work the abdominal muscles. You should make sure the one you choose is one that you enjoy using. Otherwise, you may not be encouraged to continue using the machine.
Even if you try a piece of equipment and find that you like it, carefully consider how often or how long you will use it if you buy it. Workout equipment can be very expensive. Impulsive purchases often result in regret. If you have a gym membership, you may want to limit your equipment purchases to small, inexpensive exercise equipment, such as dumbbells, a jump rope, and resistance bands and make use of the expensive equipment at the gym.
Another thing to consider when choosing gym equipment is the ability to change the level of difficulty. Trying to use a machine that is too difficult from the beginning can be counterproductive. Likewise, you do not want to choose a machine that you will quickly lose the ability to challenge you.
AS FEATURED ON:
AS FEATURED ON:






By: Andres Rodriguez

A treadmill is a popular piece of workout equipment that is found in most gyms.

By: Igor Mojzes

Jump ropes are lightweight, portable pieces of fitness equipment that can be used virtually anywhere.