How do I Choose the Best Home Exercise Equipment?
When choosing home exercise equipment or home gym systems, consider some pieces of equipment can be very expensive while others are moderately priced, so cost may be a main concern. Keep in mind how much space you have to work with when you consider the size of the equipment. If you are looking for exercise products to fit your budget, used exercise equipment may be an option. If purchasing used gear, always inspect all moving parts and the overall condition of the equipment.
If you live in an apartment or have limited space for your home exercise equipment, you can choose several small pieces that will offer versatility, yet require minimal storage space. Consider an exercise ball to start with. This is relatively small and can be deflated easily for storage. An instruction book of simple exercises may enable you to use the ball for toning various areas of your body. Be sure to choose a ball that includes a pump for inflating.
It is advisable to own at least one piece of cardiovascular equipment for increasing your heart rate. This could be a portable, folding treadmill or a small stair climber. The portable stair climber can be easily stored in a closet.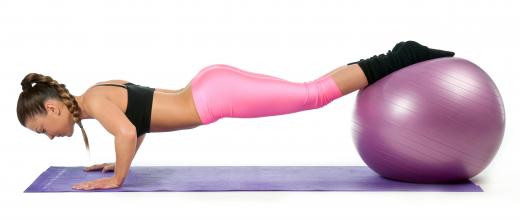 Resistance bands are good for toning upper arms and legs. You can attach a band to a sturdy piece of furniture or door handle and get a decent workout. If you are looking to tone muscle groups, resistance bands should become a staple part of your home exercise equipment. Alternately, a good quality jump rope can provide an excellent workout and is very inexpensive.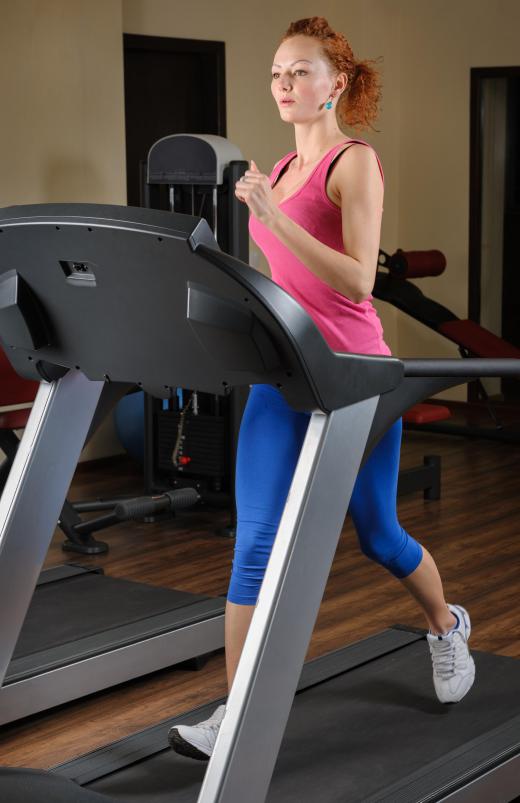 Another home exercise equipment option might be an exercise gym that fits over the door. Many of these do not require special tools to install and offer the convenience of being self contained. You can easily disassemble the gym and store it in the closet. These are generally inexpensive as well.
Push up bars are good for conditioning your shoulders and upper arms. It is an inexpensive and practical way to incorporate resistance and strength training into your fitness routine. Be sure to purchase a sturdy and well-constructed bar for durability and long lasting wear. When using this or other pieces of equipment, consider purchasing some type of mat to protect carpet or flooring.
If you are looking to flatten your tummy and tone your abdominal muscles, you might consider an exercise wheel. These wheels are small and do not cost very much. Some of these come with booklets that offer exercises for beginners.
Exercise steps or climbing blocks can provide versatility. You'll be working your upper leg, thigh, and calf muscles, while simultaneously increasing your heart rate. This is also a good piece of home exercise equipment for someone on a budget and with limited space.
If space or money is not a major issue, there are several more elaborate and professional pieces of equipment with which to furnish your home fitness center. An elliptical trainer will offer core strength training and muscle toning, as well as provide excellent cardio benefits. A treadmill is another machine that may be a good choice. Many models come with various speed controls and other options such as dual fans, heart rate monitors and even video players. Adding a stationary bike to your home gym can round out the selection nicely, and you may choose from a recumbent or upright model.
AS FEATURED ON:
AS FEATURED ON:






By: bertys30

Exercise mats and balance balls are both types of home exercise equipment.

By: starush

A treadmill is a good addition to a home gym.

By: Jasminko Ibrakovic

An abdominal wheel can be used at home and provides a great ab workout.

By: Igor Mojzes

Jump ropes are lightweight, portable pieces of fitness equipment that can be used at home.

By: Photographee.eu

Ideal for use at home, exercise bands stretch -- like giant rubber bands -- to provide resistance when used for working out.