How Do I Choose the Best Hair Dryer Caddy?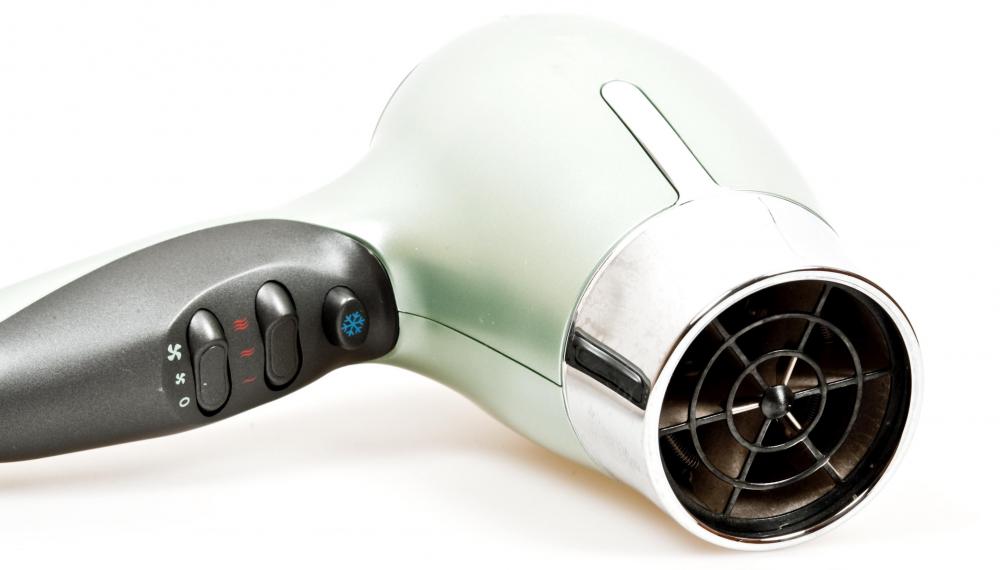 The best hair dryer caddy is one that best suits your personal or professional needs. Look for those made of heat-resistant materials that will protect counters and other surfaces. Other factors to consider are placement and movement. It is also important to make sure that the caddy is size-appropriate, as different hairdryers and other styling tools come in a range of sizes. A hair dryer caddy that includes one or more electrical outlets can also be very handy.
A caddy made of heat-resistant material is intended to create a buffer between a hot blow-dryer and a surface. Keep in mind that the caddy itself may still be hot to the touch, unless it is designed to be otherwise. There are also shock-resistant varieties available, as well as those that provide additional outlets for convenience. Some include an area to organize or contain electrical cords as well, which is not only tidier but also safer.
There are several hair dryer caddy styles available that can be mounted on a wall or inside a cabinet, or you may prefer to choose one with a handle that can easily be moved as needed. A simple hair dryer carryall might be enough or you may require a professional hair dryer caddy to accommodate all of your tools and accessories. An easy to move, simple to clean organizer tends to be a good choice for keeping your tools accessible. You can find a simple plastic caddy that includes dividers and comes with a handle on top at a number of stores, including some dollar stores.
For someone who uses a lot of different tools, hair products, and other accessories, a specially designed hair dryer caddy may be more beneficial. You might look for one that will hold brushes, combs, clips, pins, barrettes, and hair dryer accessories in separate sections. Some hair dryer holders are rather plain with others have a very stylish look. No one wants their hair accessories scattered all over, and tidy, attractive storage units for these tools are available in many styles to accommodate your needs.
Another type of hair dryer caddy looks more like a holster. Simply set the hair dryer in it, nose down, when not in use. Those designed for styling salons and work stations have more than one holster, and may hold curling irons, curling brushes, straighteners, as well as more than one dryer.
A hair dryer holster is an item that can hold and store a hair dryer.