How do I Choose the Best Cedar Gazebo?
If you have decided to get a cedar gazebo for your yard, you might be surprised at the options available. One of the most important decisions to make before buying is the size, as it should fit your yard well while allowing enough room for you to place furniture inside. You can also select the roof you want, as the options range from simple slat roofs to shingles that match your home's roof. Additionally, you should consider extra features, such as electrical wiring, as well as screens to help keep bugs out.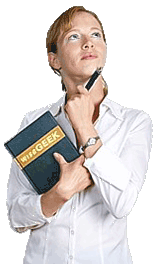 It is important to choose a cedar gazebo that is small enough to fit in your yard, which is why you should measure your available space first. Otherwise, you may end up with one that takes up too much room on your property. On the other hand, a gazebo that is too small may look odd in the yard, and will not allow you to use it to its fullest potential. For example, some people build their cedar gazebo around a feature that gets used often, such as a hot tub. You can also add furniture to it, such as benches, tables, and cushioned chairs, so be sure it is large enough to fit the items you desire.
The roof is another detail to consider, as you have a few options. A slat roof is often the cheapest available, and is both easy to install and good at blocking out the sun. You can also opt for cedar shingles to match the cedar gazebo, as these are usually considered traditional and natural looking. If you want protection from most elements, not just the sun, consider a tongue and groove cedar roof, which is a tighter roof than the typical kind. Finally, you can also choose asphalt shingles to match your house, which may be best if the cedar gazebo will be placed quite close to your home.
You can also add extra features to your cedar gazebo to make it suit your purposes. For example, you can get one with screens on each window to protect yourself from insects while you relax inside. Some gazebos even have the option of regular, durable windows to protect you from harsher weather, especially since they can even be tinted to protect you from direct sunlight. You can also add electrical outlets and wiring for lighting so that you do not need to string cords throughout the structure. Of course, you can usually add these features later, after you have determined that you typically use the gazebo enough to spend extra money on it.