How do I Choose the Best Gazebo Design?
To choose the best gazebo design for your needs, you should take a few important things into consideration. Location is one thing to consider. You'll need to take measurements to determine the size of the area you have to work with. Gazebo designs may vary in size. If you plan on installing the gazebo in your yard, also consider the style of your house and match it accordingly.
Choosing your gazebo design is not simply a matter of gathering the materials for gazebos. You should be certain that the style will complement your home or property. For example, if you are building a gazebo for your Victorian style home, many gazebo plans will be suitable for your yard. If you have a Victorian-style garden, consider a gazebo plan that has an old-fashioned style and charm.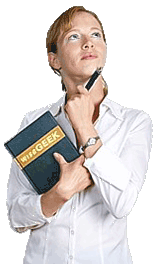 Look over gazebo blueprints before making your decision. Do some online research, using "gazebo styles" or "gazebo plans" as your keywords. There are many options and ideas available. If you choose to build a Victorian gazebo, you'll most likely build the structure from wood. For this, choose a wood that is known for durability and strength, such as redwood or cedar.
You may choose to leave the wood in its natural state, or paint it. For this style of gazebo, white tends to look nice. If this is a do-it-yourself project and you are somewhat experienced, choose from various gazebo kits at your local home improvement center. This can be a one-stop shopping trip, as the supply store should also have the paint and other materials you will need.
Decide if you want something basic and simple, or a more elaborate and opulent design. Perhaps you'll want to add a bench or other type of seating. If you wish, your gazebo design can also incorporate a screen enclosure. Lattice-style structures on the side may accommodate climbing vines and other flowering plants.
If you do not mind the additional cost of materials, perhaps you would want to consider using brick for your construction. This might add a touch of elegance to a large home or estate, offering a more formal style of gazebo design. You may also want to include windows in your gazebo design. You might also consider a gazebo plan designed to resemble a pagoda. This could add a look and feel of the far East to your garden, especially if you have Japanese flowers and plants.
AS FEATURED ON:
AS FEATURED ON:






Woman holding a book