How Do I Become an Enrollment Counselor?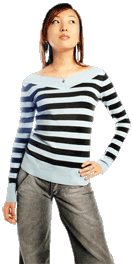 A person who enjoys working to help college students enter into a college or university should become an enrollment counselor. If this describes you, there are steps you can take, such as obtaining a bachelor's degree and work experience, to help you succeed in this career path and become an enrollment counselor. Some enrollment counselors try to get people to attend a college or university through inside sales, so being persuasive is helpful if you are looking for a job with this type of role. You need to have exceptional interpersonal skills to be able to connect with students and administrators while performing the day-to-day duties of the position.
It is necessary to have a bachelor's degree to become an enrollment counselor, but the subject that you major in is not a determining factor when getting a job. Many enrollment counselors major in subjects such as social work, psychology, or education. A master's degree is required at certain institutions, and obtaining a master's degree in counseling or higher education can help your chances of being hired. Additionally, while you are in school, you should attempt to gain experience working in the enrollment or admissions office as a student worker, intern, or graduate assistant to gain further experience.
In some cases, an enrollment counselor is considered an entry-level position, but other institutions require that you have work experience to enter into the position. You can obtain work experience by getting a job as an assistant to an enrollment counselor, which would provide you with on-the-job training to become an enrollment counselor yourself. A sales job would help you gain experience needed to work as an enrollment counselor at a college or university where inside sales is part of the job description. Inside sales involves showcasing the positive aspects of your college or university when speaking with prospective students when they call or visit the school.
There are certain personality characteristics that are helpful to become an enrollment counselor. You need to have good interpersonal skills in order to relate with students and help them make a good decision about becoming a part of your college or university. Since you will be working with people everyday, you need to enjoy this aspect of the job or you will end up dissatisfied with your career. Good communication skills, both written and verbal, are necessary to relay information to students, administrators, and supervisors at your position.


Woman with hand on her hip