How do I Become a Professional Copywriter?
Becoming a professional copywriter can be a rewarding career choice for those with true ability in persuasive and communicative writing. Although there are numerous claims of quick "six figure copywriting," if you want to become a professional copywriter it will take years of dedication and effort. It's possible for talented professional copywriters to work in-house, such as in advertising agencies, or for themselves in their home offices.
Most successful professional freelance copywriters work for an employer before starting their own business. Since freelancing means working without a steady pay check, it's a good idea to start freelance copywriting part-time if you want to become that type of professional copywriter. Building up savings before you work full time as a freelance copywriter is recommended because work can be unsteady. It's necessary to always keep marketing your services as a freelance professional copywriter to maintain a profitable enough client base.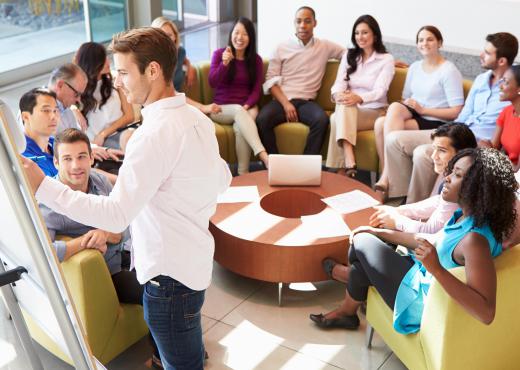 Getting hired to do in-house copywriting in advertising or marketing agencies is recommended if you want to become a professional copywriter, but landing an entry-level position in an agency isn't easy. The competition for these jobs tends to be extremely competitive. However, by persevering and building up sample work through part-time freelance copywriting assignments, you're bound to eventually land a copywriting agency job. It's a matter of being politely persistent and being remembered by the agency at the right time, such as when they're building their creative department. Being aware of internships and what exactly a particular agency is looking for in a copywriting intern is also crucial to breaking into the field.
If you want to become a professional copywriter, you should start building a portfolio to show potential employers. The number of sample copywriting pieces in your portfolio or book isn't as important as their quality. Look for small copywriting projects on job boards, and after you complete each project, make sure to have samples of your work as well as client references. Continuing these experiences and persuading clients and agencies to hire you based on your past client successes is a good way to become a professional copywriter.
Although a range of work projects and a bachelor's degree can help you land early in-house copywriting jobs, going on to specialize in one or two areas can really help set you apart. For instance, copywriters may specialize in radio copywriting or travel copywriting. Being a specialist rather than a generalist usually pays more since you can build a reputation in that area and more easily attract a target client base. If you want to become a professional copywriter, you must always read and study copywriting on your own as well as practice writing daily. Marketing yourself is also crucial; target your services to the demand of your potential clients.
AS FEATURED ON:
AS FEATURED ON:






By: Monkey Business

Landing a job as an in-house copywriter is very competetive.