How Do I Become a Materials Manager?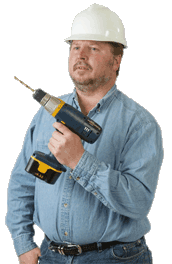 To become a materials manager, you may need a combination of higher education, training, and experience in this supply chain management field. Networking with materials management professionals can help you become aware of job opportunities. Experience with a particular materials management system may also give you an edge. Those who live in an area with little manufacturing may choose to relocates for jobs.
Many employers want their material managers to have undergraduate degrees in fields such as business or supply chain management. Larger employers, especially those with complex or supply chains, may prefer candidates with advanced degrees. Some raw materials, such as chemicals, are more effectively managed by someone with scientific expertise, and companies using these materials may hire candidates with a related scientific degree. If you'd like to become a materials manager, consider the type you're interested in and plan your education accordingly.
Pursuing certification in material management may also help you become a materials manager. The certification can demonstrate that you've learned materials management techniques and that you are committed to this field. Research these programs to verify that the one you're considering is valued in your field.
Along with education, you may need experience in this field to become a materials manager. When in college, pursue an internship or a part time job, perhaps as an inventory control clerk or a similar position. The employer may decide to hire you full-time after you graduate. If you have graduated from college but need experience, you can look for an entry level purchasing or inventory monitoring position and work up to materials management.
Networking can help you become a materials manager. Many disciplines, such as purchasing and inventory control, have trade organizations with local chapters. Becoming involved in a local chapter, especially pursuing leadership positions, can help you develop relationships with people who may let you know when job opportunities arise. The leadership skills you develop while serving your chapter will help make you a more desirable candidate. Online forums can also provide you with an opportunity to network and learn about job opportunities.
Some companies prefer to hire materials managers who have experience with the materials management computer systems they use. If possible, you may want to work for a company that uses a common system to increase the opportunity to become a materials manager elsewhere. The hiring company may appreciate that you already know its system.
This role is prevalent in manufacturing companies. If you live in an area without much manufacturing, you may find it difficult to become a materials manager even with education and experience. Moving to an area with a strong manufacturing base will make it easier to find a job.


Man with a drill