How do I Become a Marketing Administrative Assistant?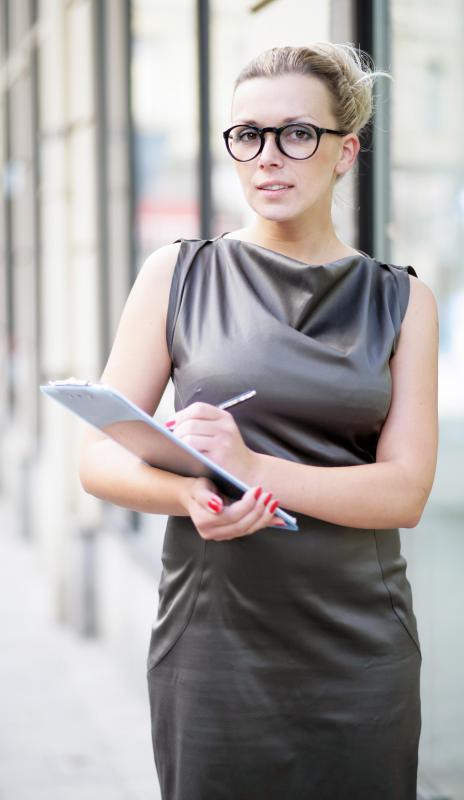 To become a marketing administrative assistant, companies typically prefer to see that you have had some prior experience as a general administrative assistant in a busy office environment. The decision to become a marketing administrative assistant can be a great way to break into the field of marketing in an entry-level capacity. Many people find careers in marketing to be challenging and rewarding.
In lieu of prior office experience, many companies will accept a college degree with relevant coursework. Though in the past, a degree was not often required to become a marketing administrative assistant, this expectation is changing, and many companies want a college degree as well. Remember that it is important to be able to present yourself well in an interview, to dress appropriately, prepare an outstanding resume, and be able to clearly outline your skills and goals that make you the best person for the job. Remember that a marketing company places even more emphasis than usual on a candidate's ability to sell him or herself.
Marketing administrative assistant duties are similar to those of any administrative assistant. Some of these duties may include such tasks and skills as answering phones, greeting clients, and maintaining a friendly and professional demeanor with clients. Candidates should be computer literate, be able to multitask, and have typing at a speed of at least 50 words per minute. Some extra tasks that a marketing administrative assistant might perform include making travel plans for the company, planning for and attending trade shows or other special events, assisting in creating materials to distribute to clients, and even accepting orders from clients.
Another way to become a marketing administrative assistant is to attend a certification program. Many of these programs are offered to teach potential job applicants the skills needed to work in an office, and some offer a certificate of completion at the end of the program. These programs usually require a small fee, but do signify to potential employers that you are serious about your future as an employee.
There are many benefits once you decide to become a marketing administrative assistant. The fields of marketing and advertising are busy and lucrative, and administrative assistant jobs are plentiful. In addition, many people enjoy working in an office environment because the hours are generally stable, and the job often comes with a good benefits package that could include health insurance, vacation pay, and other extra perks.
A marketing administrative assistant may be responsible for scheduling meetings.