What is an Online Administrative Assistant?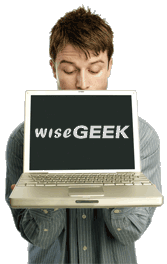 An online administrative assistant is someone who provides a range of administrative services from a remote location. An administrative assistant works in a variety of offices, organizing appointments, following up with suppliers and customers, while helping to manage office correspondence. An efficient administrative assistant keeps the office organized, ensures the customers receive excellent customer service and that payment is received for services provided.
People who enjoy organizing, are excellent communicators, and are able to balance conflicting priorities find this role rewarding and energizing. This is not a suitable role for someone who is shy, prefers to work independently, and does not appreciate following directions from others. Excellent interpersonal skills and a high degree of attention to detail is essential for anyone in this position.
In addition to the standard skills, an online administrative assistant must have expert-level computer skills. The ability to set up a virtual private network and troubleshoot computer-to-computer connections is very important in this role. Many online administrative assistants also answer phone calls through a voice over Internet protocol (VOIP) connection, which may require some assistance to set up.
Most online administrative assistants have completed a post-secondary education program. This type of program is available from community and career colleges and is typically eight to 12 months in length for the basic program. A commitment to continuing education is important in this role, as technology continues to change at a rapid rate.
There are two operational methods when using an online administrative assistant: dedicated and through a services firm. A dedicated administrative assistant is typically provided with direct access to the company's computer network. Included in this access is any general e-mail account, electronic files, and related documents. The assistant logs on to the computer and then completes tasks as assigned.
A professional administrative assistant services firm provides access to administrative assistants for a set fee. The actual assistant may change, depending upon the level of service requested and the number of other customers. In this scenario, the tasks are typically sent to a central repository or portal used to manage the document flow.
The use of an online administrative assistant is growing slowly and is forecast to experience above average growth over the next five to 10 years. Improved technology provides employers with better tools to track productivity and allows people to perform a broader range of tasks from a remote office. Allowing employees to work from home can be seen as both a cost reduction method and an employee benefit.
Man holding computer