What Should I Include in a Shoe Wardrobe?
The exact footwear you should include in your shoe wardrobe depends on your job, lifestyle and taste preferences. In general though, a great tip when choosing shoes is to think about where you will be able to wear them as well as with which of your outfits. The shoes within your budget that are the most versatile can stand out as the easiest choice to add to your wardrobe. A good plan for a basic shoe wardrobe is to choose two pairs each of work, dress, casual and sports shoes.
You may want to have one pair of sports shoes for running or another sport as well as some quality, all-purpose walking shoes. Rather than buying many pairs of workout or walking shoes, it's much better to invest in a lesser number of well-fitted, quality shoes that protect your feet in comfort. If your budget is tight, it's better to have one pair of quality all-purpose sneakers than cheap footwear that may be painful to walk in or cause corns or blisters. Walking shoes are great for shopping or wearing anywhere that you'll need to be on your feet for any length of time.
For small budgets, the casual shoes to include in a shoe wardrobe may be walking shoes. If you wanted to add flip flops for the pool or shoes to slip on to take the garbage out, these can fit into the casual footwear category. A great-fitting pair of sandals can be an ideal investment if you find a well-made style that will go with your summer clothing wardrobe and not pinch your toes. A slight indent in the heel can help keep your feet stabilized in the sandal to help avoid blisters.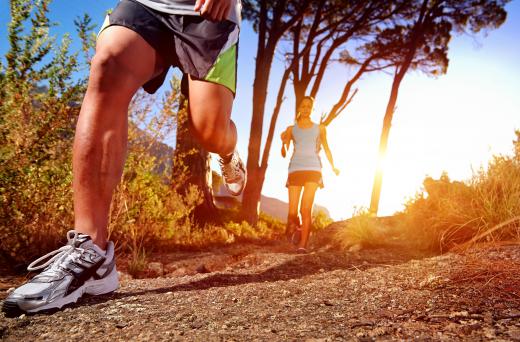 If you want to choose high-heeled dress shoes, look for a pair that feels comfortable right when you try them on or you'll likely not want to wear these again. The idea of a shoe wardrobe should be to have footwear that you'll wear with your outfits on a regular basis. Take the time to look for dressy footwear that is also very wearable whether you are picking men's or ladies shoes. Placing padded or gel insoles into hard-soled dress shoes may make them much more comfortable to wear on a special occasion or an evening out.
Two pairs of work shoes are often enough for most people. One good pair may be fine to start with if buying two isn't an option. Again, it's much better for the health of your feet as well as your comfort level to invest in one well-fitted pair than have an extensive shoe wardrobe.


By: Meffista

High heels.

By: sparkia

A shoe wardrobe may include flip flops.

By: fabi33

A shoe wardrobe should include dress shoes.

By: Warren Goldswain

Fitness enthusiasts may want at least one pair of running shoes.