What Should I Expect from Toxic Mold Removal?
Toxic mold is hazardous to your health, which is why a mold inspection should be done on all newly acquired home and businesses. If mold is found, it should be removed right away. In order to remove mold, it is important to adequately protect yourself, and those around you, by issuing face masks and gloves to anyone that will remain inside of a building during toxic mold removal.
Mold can form anywhere, though you may not be able to see it. Walls, pipes, ceiling panels, and rug backings are just some of the places where mold can hide. The only way to determine whether or not you need to go through toxic mold removal steps is to hire a mold removal professional. These experts know what mold looks like, and they also know where to find it.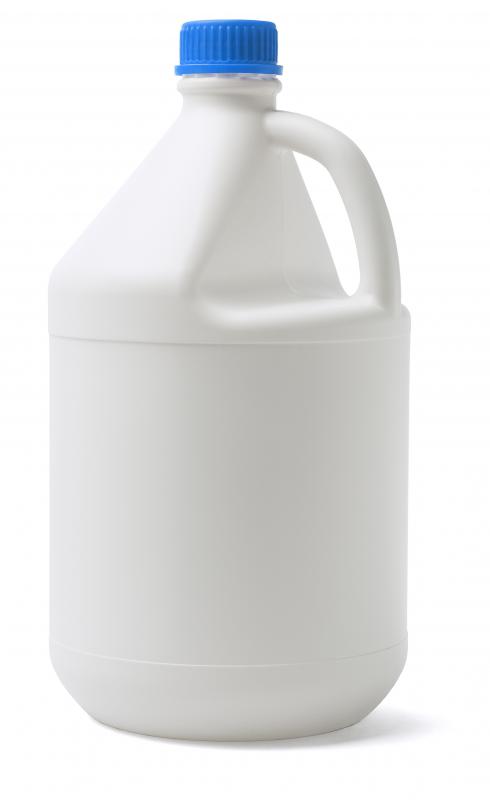 There are a couple of ways to get rid of mold. Small spots of household mold can be effectively removed with bleach, though this will not work for larger areas. Generally, if a moldy area totals less than 30 feet (9.14 meters), regular mold removing substances such as bleach and household cleaners will work. If a mold infected area exceeds the aforementioned measurement, then it is best to call professional mold removers.
Any drywall, paneling, trim, carpets, or other moldy items should be sealed inside of a durable trash bag, and brought to a proper waste area. In addition, any insulation that has a wet or damp appearance needs to be disposed of immediately. Often, insulation will become moldy if it has been in contact with any other kind of mold. Therefore, all precautions with insulation should be taken.
Toxic mold removal involves a lot more than simply spraying a bacteria-killing product. In order to really remove mold permanently, the affected area must be scrubbed. Frequently, hours of scrubbing is necessary in order to remove all traces of mold. While sprays and other mold removers may appear to rid an area of mold, this toxic substance will not go away unless it has been scrubbed thoroughly.
There are a lot of different toxic mold removal products on the market. Industrial cleaners are always effective, though taking special precautions to keep this type of cleaner away from any surrounding areas should be taken. Bleach is another useful liquid that some professional mold removers swear by, though others do not believe that bleach is entirely effective.
If you are going to use bleach, be sure to dilute this chemical with water, since bleach by itself can be toxic. Otherwise, the best toxic mold removal application is to use a stiff scrubbing brush along with hot soapy water. As with most other toxic substances, mold must be eradicated entirely in order to work efficiently. In the end, removing mold means a lot of elbow grease.