How do I Choose the Best Mold Removal Companies?
Mold can be a serious problem and many homeowners, landlords, and business owners are not prepared to properly eradicate it without professional help. Mold removal companies offer experience and knowledge in handling mold effectively. When choosing mold removal services, you will want to research them carefully, looking at a number of factors.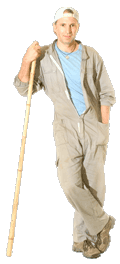 The best mold removal companies offer prompt, efficient service, a good knowledge of mold and the different methods of remediation, reasonable prices, and a good reputation. Do not hesitate to ask for references; find out how long they have been in business in the area and if there are any complaints against them. Check with the Better Business Bureau or other similar agencies.
Ensure that the mold removal companies you are considering are properly licensed and insured and that when they are done, your property will meet all appropriate standards. You may want to find out if they include proper disposal of all contaminated materials. Learn whether or not the company will replace drywall or other materials as needed or if you will need to hire a separate contractor for such things.
Before beginning, ask if the mold removal companies you are considering conduct their own mold inspection following removal or if you will have to hire an inspector at your own cost, on top of the price quoted for the mold remediation. You may be required to have a professional inspection done once the work is complete as per local code. Find out if mold removal companies you are considering are up to date not only on removal methods but also if they will precisely follow any ordinances, regulations, or codes.
Remember that mold removal companies, like other contractors, will be spending quite a bit of time in your home or other property. While it doesn't make much sense to hire based on personality alone, it is a consideration. Contractors should be professional in appearance and demeanor and should not make any of the occupants of the premises uncomfortable. Workers should respect the residents and the property. You may even have to leave while work is being done, and this is an important fact to find out about and plan for in advance.
Also, ask about free estimates and be sure to compare not only prices but also the types and amounts of work being done. It is advisable to use mold removal companies that offer clear and thorough contracts, with the costs itemized as much as possible, and be sure that they guarantee their work. It is important to request that the time frames for both the work and any guarantees be in writing.