What is the National Flood Insurance Program?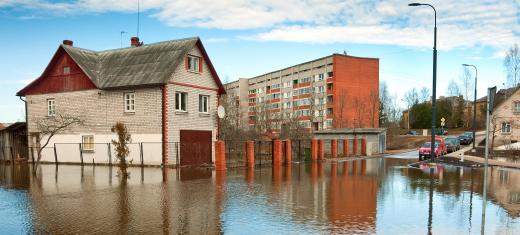 Many insurance companies offer the option of flood coverage. However, this was not always the case. For this reason, the United States (US) government developed the National Flood Insurance Program (NFIP). This program was designed to encourage communities to take corrective and preventive measures with regards to flood damage and to make flood damage protection available to homeowners and renters.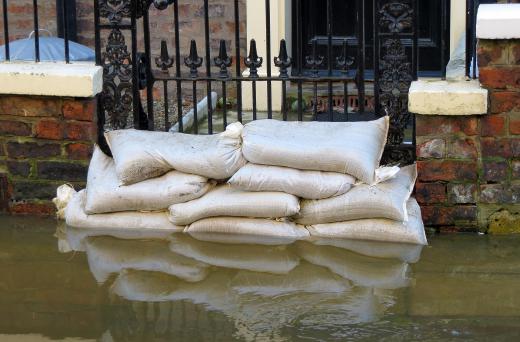 NFIP was created in 1968. This was a time when flood insurance was rarely offered by private insurance companies. The US government, therefore, decided to make flood insurance available that had federal backing. However, this coverage was conditional. In order to be eligible for coverage under the National Flood Insurance Program, a person's community needed to be an approved participant.
For a community to become a participant of NFIP there were numerous requirements. To begin with, the community was required to apply. The community was required to submit a resolution to join the program, to recognize flood hazards, and to act according to NFIP objectives. Furthermore, the community had to develop flood plain management regulations that met or exceeded previously established federal standards.
Tens of thousands of communities in the US joined the program. Thereafter, millions of people who lived in those areas purchased flood damage coverage. However, there were many misconceptions about the program. For example, many people mistakenly believed that the National Flood Insurance Program was only relevant for homeowners. However, the NFIP also offers contents coverage that renters and business owners can purchase to protect belongings that could be damaged in the event of a flood.
There was also a great deal of confusion about which properties within a qualified area were eligible for coverage. National Flood Insurance could be purchased at any time for any property in a qualified area. Coverage was even available for previously flooded properties. In conjunction with the Coastal Barrier Resources Act (CBRA) of 1982, however, NFIP was given the task of discouraging coastal building and occupation. The program fulfilled this role by prohibiting the sale of federally backed flood insurance in designated coastal areas.
The National Flood Insurance Program is managed by the Flood Insurance and Mitigation Administration (FIMA), which is a component of the Federal Emergency Management Agency (FEMA). The US Congress needed to reauthorize NFIP before 1 April 2010, but this did not happen. According to FEMA, this resulted in the loss of authority to sell new policies, issue increased coverage on existing policies, or issue renewal policies.


By: Jaroslavs Filsh

The National Flood Insurance Program allows home and business owners in high flood-risk areas to buy flood insurance from the U.S. government.

By: Ronald Hudson

Even taking extra precautions against flood water may not be enough to protect a property from damage caused by flood water, which is why flood insurance is necessary in some areas.