What can I do About Flood Damage?
Flooding damage is an issue that many people face each year. In some cases, the damage is somewhat minor and repairs can be managed with ease. At other times, the extent of the damage is more catastrophic and requires a great deal of time, effort, and resources to make the home livable once more. In all instances, there are actions that must be taken when addressing the issue of flood damage.
Before any other action takes place, it is imperative that the home be avoided until local safety crews have declared the area safe. Waiting until experts have made sure there are no dangers from broken power lines or natural gas leaks will help to ensure a bad situation does not become worse. Usually, crews can do this type of routine inspection in a short period of time and begin allowing citizens to re-enter the area and initiate the process of recovery from flood damage.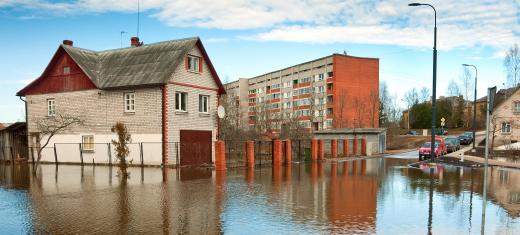 Once you are able to enter your home, take no chances with possible wiring issues. Shut off the power supply at the breaker box, even if there is currently no power supply entering the home. Once you have made sure the home is relatively safe to inspect, document all the damage you see, taking care to be very specific. If possible, take along a video or digital camera and capture images to back up your written documentation. This will come in handy when the time comes to file insurance claims.
Next, salvage what you can. If the flood damage is extensive, there is little chance of saving linens and upholstered furniture. Furnishings made from wood or metal have a better chance of survival, especially if they were coated with a sealant. However, keep in mind even some of these items will be beyond flood damage restoration. With a little luck, you will be able to retrieve items such as photographs and other treasured items that were not touched by the water.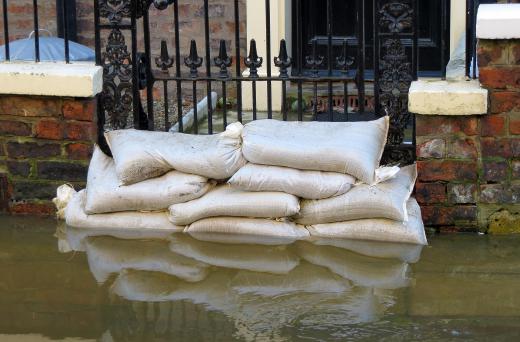 Haul away all furnishings and other items that cannot be salvaged. Clearing the space will make it much easier to assess how much flood damage repair can be done, especially after the interior of the home has dried out. At that point, you can determine if the plaster or paneling can be cleaned, or if it has been weakened to the point that replacement is necessary. With the structure free of debris, it will also be much easier to identify any severe structural damage, such as weakened floor joists, buckling support beams, and other serious hazards.
If the basic structure of the home is sound, you can commence with cleaning up the flood damage. Tear out any carpet in the home; it will not be salvageable. Use strong cleaning agents to remove mold and mildew from the floors, walls, and ceilings. Have any air conditioning ductwork professionally cleaned, eliminating any mold growth within the duct system. Make sure to clean in every nook and cranny of every room. Mold can lurk in the smallest spaces and begin to spread if not killed off as soon as possible.
Only after you are sure the home is free of permanent flood damage of any kind should you consider moving back into the home. Have the home inspected thoroughly after the cleaning. If the inspector find the structure is safe and fit for habitation, then begin addressing the cosmetic issues, like repainting the walls, installing new tile, and refinishing floors. Depending on the condition of the home, you may be able to move back in and handle the redecorating incrementally.
Flood damage of any kind can be emotionally as well as physically devastating. Always make sure you proceed with addressing the damage in a logical and orderly fashion. Don't allow yourself to take shortcuts, as these could put you and your loved ones in danger. Above all else, remember that things, even a house can be replaced. The important thing is that you and your family were able to live through the disaster and now have the option of repairing the damage and getting your lives back to normal.
AS FEATURED ON:
AS FEATURED ON:






By: Jaroslavs Filsh

What to do about flood damage depends on how severe the flooding was, but one rule that always applies is to ensure the property is safe before returning and entering.

By: auremar

The first thing that should be done after entering a flood damaged building is to turn off the power at the breaker box.

By: Ronald Hudson

A flood damaged home may need restoration before inhabitants can live in it again.