What is the Mortgage Bankers Association?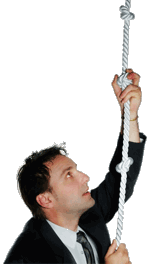 The Mortgage Bankers Association (MBA) is a professional organization in the United States for people who work in all aspects of real estate financing. It was founded in the early 1900s in Washington, DC and maintains its headquarters in this location. In addition to the main organization, there are over 40 state and local organizations covering individual regions within the United States. Many people who work in real estate financing are members of the Mortgage Bankers Association.
This organization is concerned with lenders, brokers, originators, and other entities involved in real estate financing, along with home loans, land loans, commercial loans, and multi-unit property loans. People applying for mortgages in the United States are highly likely to interact with at least one person who is a member of this organization and can get advice and information directly from the MBA to help them make informed choices about real estate loans.
The Mortgage Bankers Association puts out trade publications to keep members familiar with economic and legal trends relevant to the real estate financing industry. It also offers training, including education at colleges and universities around the United States, along with certification for mortgage professionals. Certification can be a valuable tool for people seeking work in the industry and may be required by some workplaces.
In addition to educating people who provide financial services, the Mortgage Bankers Association is also concerned with consumer education and outreach. They provide publications for members of the general public and offer information and advice to help people avoid scams and other legal or financial problems associated with real estate loans. Like many professional organizations, the MBA is also politically active, through a political action committee (PAC) that provides campaign financing.
As with other professional organizations, this organization promotes excellence and accountability in the industry. This can include everything from voluntary regulation of member activities to improve reliability in the industry to lobbying the government to pass laws favorable to the industry. The work of the organization is supported with member fees.
People who join the Mortgage Bankers Association have access to materials limited to members. This can provide a substantial professional advantage. In addition, they can network with other members, allowing them more potential opportunities in the financial industry. Members can serve their clients more effectively with their increased connections and training, and can also develop stronger, more effective businesses with the assistance of the MBA.
Man climbing a rope