What is a Participation Mortgage?
A participation mortgage is a type of mortgage where one or more lenders are offered fractional shares of equity in the property being mortgaged. In exchange for offering financing, they receive a share of rents or resale proceeds. This type of mortgage is available through a variety of lenders and can be structured in a number of different ways. As with all mortgage products, it is advisable to get quotes from multiple lenders to find the best arrangement for a given property purchase.
Participation mortgages are often used with income producing property. When the mortgage is originated, the terms of the equity are determined. The borrower is required to submit part of the earnings from rents or sales to the lender or lenders involved in the mortgage. In some cases, people may work with a single bank, and in others, financing from multiple sources will be used and the borrower will have to work with several lenders.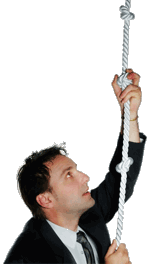 Such loans may come with a variety of terms. The advantages to the borrower with the participation mortgage lie in the terms of the loan and it is important to review the terms carefully. When considering a participation mortgage, people evaluate other products available to see which is the most cost effective. It may be possible to have a reduced down payment or other incentives with a participation mortgage, as the lender feels more comfortable since it has some equity in the property. This could allow people more options when it comes to buying property, but may also result in paying out more over the life of the loan.
To qualify for a participation mortgage, a borrower must usually submit documentation of finances to demonstrate the ability to repay the loan. The property will be assessed by the lender and the lender will determine if it is a property worth having equity in, evaluating both the borrower and the property for suitability. If the lender agrees to extend a loan, the terms will be discussed and documented in a contract signed by the borrower.
Mortgage contracts should be read carefully. Borrowers should be alert to changes between promised terms and the actual terms as documented, and should ask for explanation if any part of the contract is confusing or does not make sense. People can also ask attorneys to review the paperwork and may want to work with a personal financial advisor if they have not made real estate purchases before.
AS FEATURED ON:
AS FEATURED ON:






Man climbing a rope