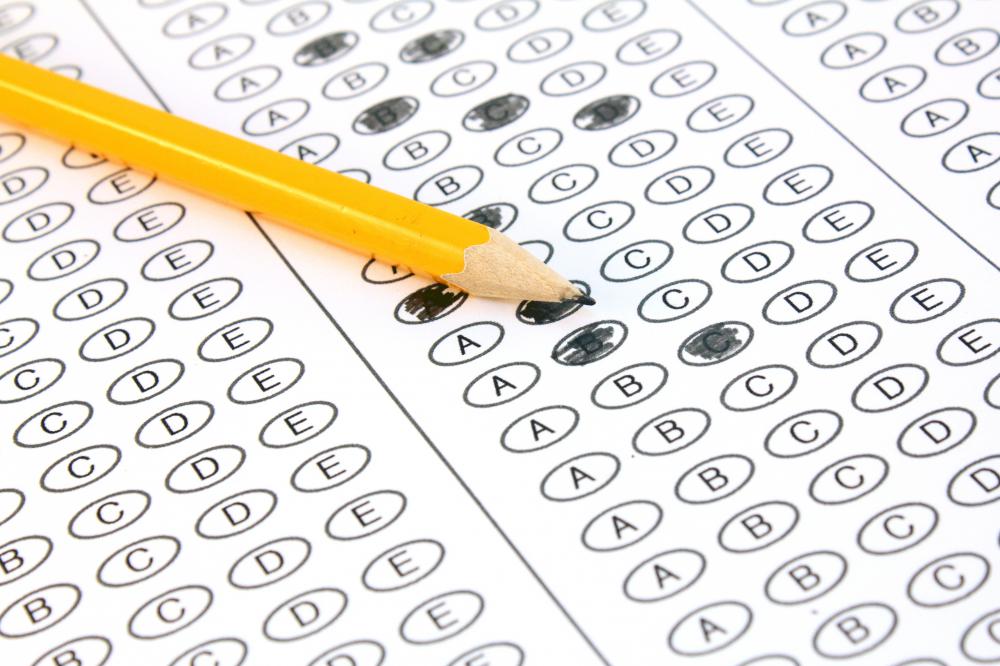 The SAT® is an examination administered to high school students by the Educational Testing Service and the College Board in the United States. It is a standardized test that is used to help colleges determine the abilities of potential students. Most individuals who apply for admission into universities in the United States are required to take the SAT® or another popular entrance exam, such as the ACT®. Students have the opportunity to get ready for the exam by taking advantage of SAT® test prep classes, practice tests, instructional websites, and written publications. SAT® test prep materials provide information about the type of material found on the exam, tips on how to manage time, and advice regarding the best test-taking strategies.
Many high schools and private tutoring companies offer SAT® test prep courses, which may consist of a single class or several meetings leading up to the test date. Knowledgeable instructors provide test takers with essential information about the test, including the types of questions asked, the amount of time each section should take, and strategies that can be used to maximize scores. Many SAT® test prep courses allow students to take and score their own practice exams to give them a better idea of what they can expect on testing day. High school classes are often free for students, though private tutors usually charge a fee for their services.
Students can also obtain SAT® test prep materials from official publications and websites. Many different corporations produce authorized test prep materials that allow students to hone their abilities through step-by-step guides and practice examinations. Books and websites thoroughly explain each section on the test and offer tips on how students can achieve success. Many explain the essay portion of the exam in great detail, outlining the writing style and important points that officials look for when scoring tests. Written test prep materials can usually be purchased at local bookstores or online retailers, or borrowed from school and public libraries. Online resources usually require individuals to pay a registration fee, though some materials can be accessed free of charge.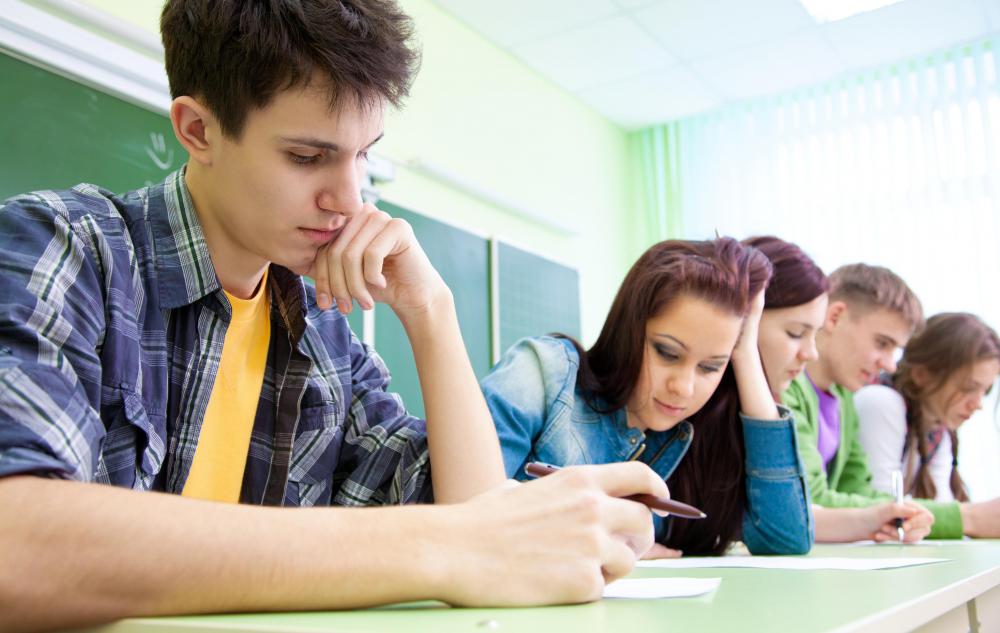 An essential aspect of most SAT® test prep publications and courses is time management. The SAT® takes three hours and 45 minutes to complete, and contains three general sections: writing, reading, and mathematics. Test prep materials usually instruct students to take practice exams with time constraints in mind so they will be prepared to finish the actual test in time. Effectively managing the amount of time it takes to finish each section is the key to success for many students.
A typical answer sheet for a multiple choice standardized test, like the SAT. Taking practice tests can help people prepare for the SAT.

Many high schools and tutoring companies offer SAT® preparation courses.

SAT prep refers to pre-test work done prior to the SAT exam.

Time management is an essential aspect of most SAT test prep programs.