What Is Mandatory Flood Insurance?
The majority of insurance policies purchased by homeowners to protect their properties do not include a provision for flood damage. Some properties, however, are situated in flood zones, areas that have a history of flooding or that have a high likelihood of flooding because of their location in a floodplain or near rivers or oceans. Mandatory flood insurance is an insurance policy that will cover flood damage in such an area. This type of flood insurance is required by banks and other types of mortgage lenders regulated by the federal government or insured by the government in the United States.
Properties in high-risk areas have a chance of flooding of at least 1 percent a year, which the government has estimated is equal to a chance of flooding of slightly more than 25 percent over the life of a traditional 30-year mortgage. Mandatory flood insurance that must be purchased by these property owners is intended to protect the owners as well as the lenders from losses caused by floods. Businesses and houses that sit outside these high-risk locations do not normally have to purchase mandatory flood insurance, but some mortgage lenders may still require it despite the lack of governmental insistence.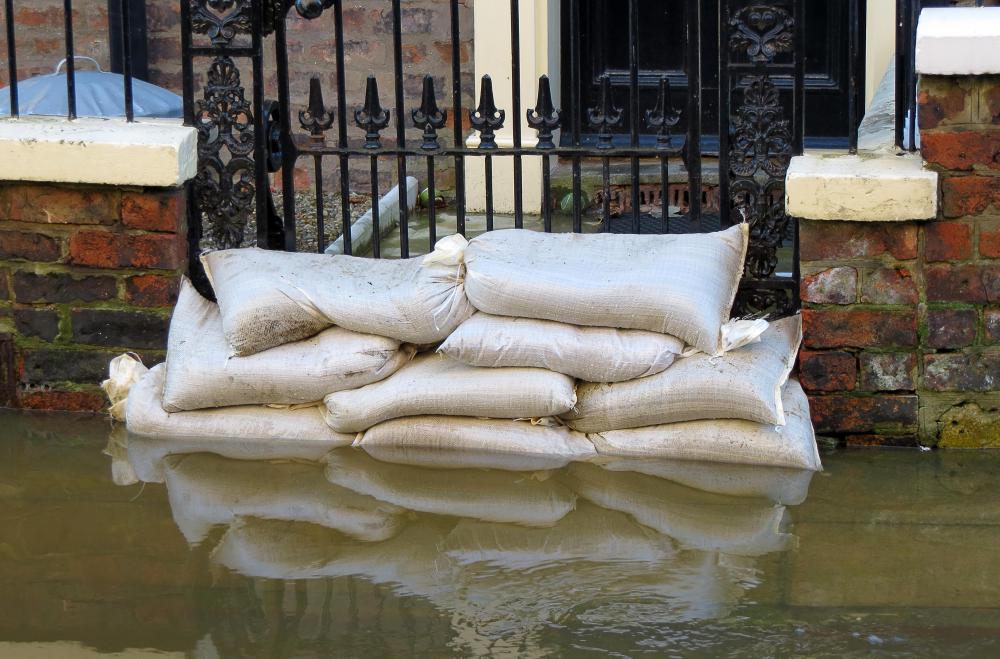 Many lenders and the government recommend that business owners and homeowners outside the high-risk zones purchase insurance to cover flood damage, but it is not necessary in most cases to obtain a mortgage. This recommendation is made because floods can happen at any location, especially flash floods that have been recorded throughout the country, with water in some cases reaching as high as 20 feet(6.09 meters). About one-quarter of insurance claims submitted for flood damage originate in areas that are not traditionally at risk for flooding or that have a low risk. Flood policies are considered a good investment in some cases because just a little flood water, about an inch, can cause thousands of dollars in damage to a home or business. Flood water can ruin furniture, electrical appliances and wiring, as well as such irreplaceable possessions as family photos.
Mandatory flood insurance covers both a building and its contents. Mandatory flood insurance does not cover any damage to the land the building sits on. Coverage of the structure includes such things as foundation repairs, plumbing and electrical systems that serve the building, water heaters, furnaces, central air conditioning units, carpets and major appliances, such as stoves and refrigerators. Coverage of the contents includes air conditioners installed in windows, clothing, curtains, and clothes washers and dryers. The insurance can be purchased through many different independent insurance companies, although it is overseen by the Federal Emergency Management Agency (FEMA) as the National Flood Insurance Program.