What is Cardiovascular Nursing? (with pictures)
Cardiovascular nursing is a specialty-nursing field. These nurses work with patients who have or are recovering from diseases and disorders of the cardiovascular system. Under the supervision of medical doctors who specialize in the cardiovascular system, called cardiologists, and in collaboration with a team of medical professionals, these nurses provide care to patients with heart disease as well as those who have had heart surgery. For example, a person in cardiovascular nursing may work with patients with coronary artery disease, angina, arrhythmias, or congestive heart failure.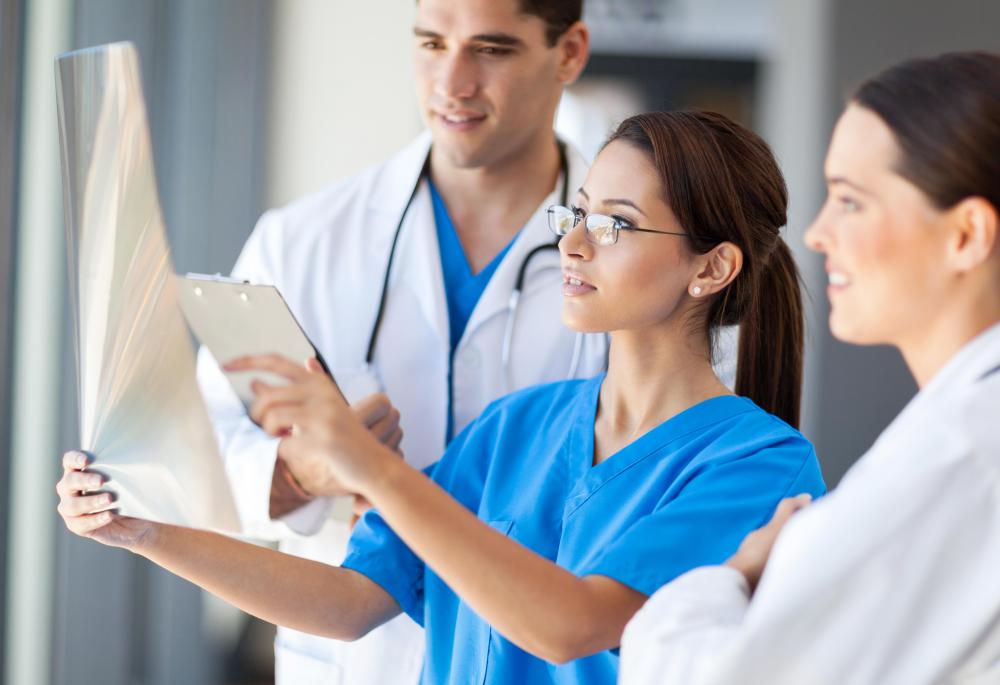 To work as a cardiovascular nurse, a person must at minimum be a registered nurse, and a bachelor's degree in nursing may be required in some locations and by some facilities. A person in cardiovascular nursing may choose to seek out special certifications. For example, in the United States, a person may seek certification from the American Nurses Credentialing Center. There is an exam for certification, and the successful certificate seeker will have a RN (registered nurse) license and at least two years of experience as a registered nurse. She will also have put at least 2,000 hours into working in the cardiovascular nursing field over the previous 36 months and completed at least 30 hours of continuing education in the same time period.
A cardiovascular nurse learns how to interpret her patient's heart rhythms. She may also learn how to use and interpret heart health tests like EKGs and echocardiograms. She must be skilled with IVs, infusions, and cardiac life support. She may work with holter and event monitors, and she may work with patients during and after stress tests. She may also monitor patient medications that have been prescribed by a doctor, evaluating any abnormal reactions and consulting with the doctor about them.
Cardiovascular nurses not only provide care for the patients in their charge, but they also work to educate them on what they can expect from testing, surgery, and other procedures. They also help them to understand what to expect from medication and how to recognize if it's not working as it should. Often, cardiovascular nurses have significant roles to play in helping patients after surgery; they may provide rehabilitative support, monitoring, and education following heart surgery. These nurses frequently work in hospitals and surgical centers, but they may also provide care to patients in their homes. Some cardiovascular nurses work in laboratories, research centers, clinics, and private doctor's offices.
The cardiovascular system.

Cariovascular nurses work closely with doctors to form a care plan for each patient.