How do I Become a Cardiovascular Technologist?
For people who have decided that their career goal is to become a cardiovascular technologist, specialized training is required. People doing this type of work are trained to work alongside doctors to help diagnose heart disease and other cardiovascular conditions. They also have the knowledge to look for blood vessel problems, as well.
Most people who aspire to become a cardiovascular technologist work in hospitals. They may perform invasive tests, such as cardiac catheterization procedures, or non-invasive diagnostic tests, like ultrasound exams. This type of medical job also includes reviewing medical files, explaining the procedure to a patient, and interpreting test results against a standard list of results.
One way to get the training needed to become a cardiovascular technologist is to complete a four-year degree program. The specific requirements for completing this degree program will vary, depending on the institution. Students can expect to take courses in English, biology, chemistry, and behavioral sciences during the first year.
In subsequent academic years, learners will be enrolled in anatomy, biochemistry, cell biology, and genetics courses. They also take organic chemistry and physiology as part of their studies. Practical experience may be part of the program as well, and this is something you should be looking at when considering programs that will prepare you to become a cardiovascular technologist.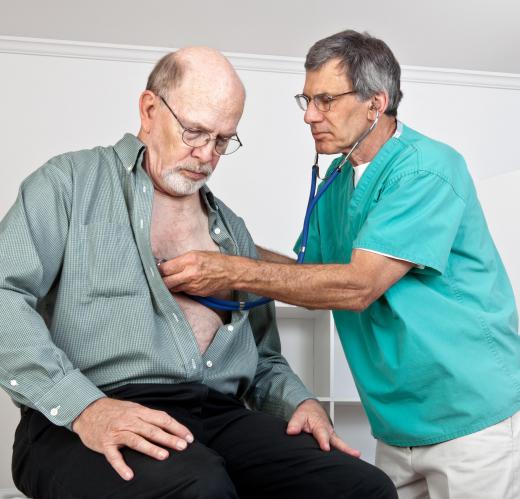 Programs that include a period of clinical internship are valuable because they give students the opportunity to develop their skills under the supervision of experienced personnel. The students also get the chance to learn how to deal with patients in real-life situations, as opposed to simply learning about the human body and how it functions. This portion of the program allows students to improve their technique in administering tests and communicating their findings to doctors.
Another option to get training to become a cardiovascular technologist is to enroll in a two-year associate's degree program. If you choose to get your training in this type of program, you will spend the first year taking general courses. The second year of the program will be your year of specialization. Students enrolled in the program choose to concentrate their studies in either invasive cardiovascular, non-invasive cardiovascular, or non-invasive vascular technology. Students who have completed a degree program in a related field may be required to complete the year of specialized study only.
Depending on where you are planning to work, you may need to get certified by a professional organization before you are considered fully qualified. To find out whether this is the case, ask the institution you want to attend for this valuable information. That way, you have all the facts before making a decision about whether this is the right career choice for you.


By: Roman Dekan

The cardiovascular system.

By: digitex

A cardiovascular technologist may assist with the diagnosis and treatment of heart disease.

By: forestpath

Cardiovascular technologists are trained to work alongside doctors to help diagnose heart disease and other cardiovascular conditions.