What does a Cardiovascular Nurse do?
A cardiovascular nurse, also called a cardiac nurse, works with patients who have conditions and diseases that involve the heart and blood vessels. Nurses in this field often work with patients who have heart disease and a range of conditions that prevent the heart from working properly. They may work with patients struggling with critical conditions as well as those who are recovering from cardiac surgeries. Some of these nurses also provide in-home care to patients who have or are recovering from cardiovascular conditions.
Cardiac nurses usually work under the supervision of doctors called cardiologists who treat cardiovascular conditions. A cardiovascular nurse may read and interpret the results of tests, such as those that monitor a person's heart rhythms, and implement a cardiologist's treatment plan if abnormalities are present. This type of nurse may assess the condition of the patients in his care and contact the cardiologist if a patient's condition worsens. He also keeps careful records, which help the patient's doctor evaluate the patient's health, determine whether a treatment or recovery plan is progressing as it should, and decide whether or not changes in care are warranted.
Nurses in this field also help educate patients and their families. For example, a cardiovascular nurse may help patients understand the medications they will need. He may also help a patient's family members understand what they can expect during the patient's recovery. If a patient has to make lifestyle changes as part of treatment or recovery, a cardiovascular nurse may also help him understand the changes that are needed, providing detailed instructions and support.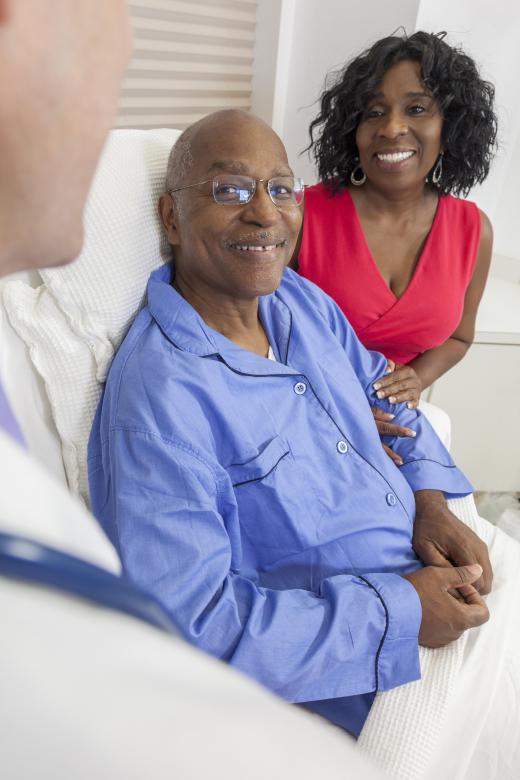 Often, people think of cardiovascular nurses as health care professionals who work with the elderly. This is probably because heart disease is more common among older people. These nurses care for patients of all ages, however. For example, a cardiovascular nurse may care for middle-aged people who've had heart attacks or adolescents who suffer from conditions that affect the heart rhythms. This type of nurse may also care for babies who have heart defects or other types of heart conditions.
In order to become a cardiovascular nurse, a person must first become a registered nurse. The requirements for doing so may vary, depending on the country in which the person wishes to practice nursing. In some places, a person may become a registered nurse by earning an associate's or bachelor's degree in nursing. Many places also allow registered nurses to work after completing nursing diploma programs instead.
After becoming a registered nurse, an individual may then go on to seek additional training in the cardiovascular specialty. In some places, an individual may obtain on-the-job training in cardiac nursing. In other regions, aspiring cardiac nurses may have to complete a training program offered by a hospital, nursing school, or medical care organization.
AS FEATURED ON:
AS FEATURED ON:






By: Roman Dekan

The cardiovascular system.

By: spotmatikphoto

Cardiovascular nurses need excellent communications skills when interacting with patients and their caregivers.

By: Matthew Cole

A cardiovascular nurse works with patients who have conditions and diseases of the heart and blood vessels.