What is a Vanity Cabinet?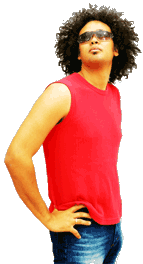 A vanity cabinet has a countertop plus cabinets or shelves. It's usually found in home bathrooms as well as those in hotels and motels. Most vanities have a bathroom sink on the top and closed shelving on the bottom. A mirror or mirrored cabinet is usually hung above bathroom vanities.
The most simple, basic type of vanity cabinet is made from inexpensive wood or laminates and consists of one closed cupboard on the bottom. High-end vanities may be crafted from good quality wood and feature shelves hidden by double doors with attractive chrome or nickel handles. Some vanity cabinets feature a small drawer right under the sink area and directly on top of the closed cupboards.
The basic, ready to install type of bathroom vanity cabinet is available at home improvement stores. There are usually several types to choose from that will work with many bathroom styles. For fancier bathrooms, beautiful dark wood vanities can be purchased from bathroom showrooms. Some of these are so elegant they almost look like fine dining room furniture. For instance, a high-quality cherry vanity unit may be carved or curved in design and feature beautifully designed cabinet handles.
Modern styles of vanity cabinets are often topped with a vessel sink. A vessel sink looks like a large glass bowl. Elaborate, modern styled goose neck or other dramatic faucet styles may be paired with the vessel sink and contemporary styled vanity cabinet. Some contemporary styles of bathroom vanity cabinets feature a glass top rather than a tile or laminate counter top area for the sink mount.
For a more traditional decor, antique-looking vanities are a good choice. These may be designed in wood tones or painted white. They may feature turned wooden accent posts on the sides. Other antique vanity styles have many drawers and look similar to a bedroom dresser. Rustic farm house types of vanity cabinets are often in light to medium grain wood with room for a large rectangular sink.
Even lower priced vanity cabinets can look more customized if the homeowner picks out a stylish rather than standard mirror to hang above it. The mirror frame should coordinate well with both the vanity cabinet and the overall decor of the bathroom. There are many shapes and sizes of mirrors available that would work well with vanity cabinets.
For instance, an elaborate gold-trimmed mirror may suit a traditional bathroom and vanity, while a clean-lined silver edged one is likely to look better in a modern bath space. A mirror with black trim is also probably best with a contemporary vanity cabinet. Although they may be more difficult to find than finished vanities, an unfinished wood vanity may be stained or painted to blend with almost any bathroom's decor.
Man with hands on his hips