What is a Subsidized Federal Stafford Loan?
A subsidized Federal Stafford loan is one type of student loan given out by the United States government to qualified students. Subsidized loans are often preferable to unsubsidized loans as they result in a lower amount of accrued interest, and therefore a lower total repayment. Students attending or planning to attend a four year college or graduate school can apply for a subsidized Federal Stafford loan each year.
The original program behind subsidized Federal Stafford Loans was formed by the Higher Education Act of 1965, in an attempt to draw more qualified students to continue studies beyond high school. In the late 1980s, the loan was renamed as a tribute to Robert Stafford, a Republican Senator who focused much of his career on education reform in the government. The Stafford loan is now one of the largest federal loan programs operated by the US government, and allows thousands of students to attend college and graduate school with much-needed financial aid.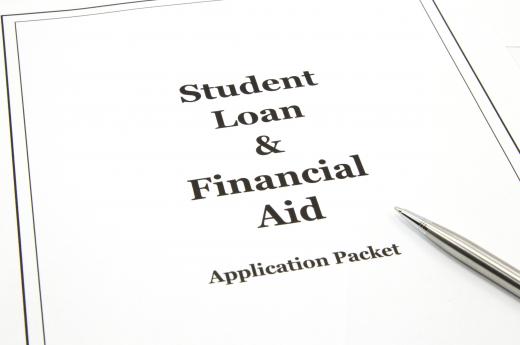 Stafford loans, both subsidized and otherwise, have a few basic conditions and terms. Eligibility is determined by financial need and at least half-time enrollment at an accredited school. There are certain limits regarding maximum amount of loans that can be awarded; generally, maximums for subsidized loans are lower than those for unsubsidized loans. Since 2006, Stafford loans have featured a fixed interest rate that is determined based on a pre-constructed table. Through 2013, this rate is fixed at 6.8%, but this may change after the initial agreement expires.
A subsidized Federal Stafford loan can save students a considerable amount of money in the long term. Unlike the unsubsidized variety, interest does not begin accruing on subsidized loans until the student has graduated or failed to meet eligibility requirements. With unsubsidized loans, interest begins accruing the moment the loan is disbursed, resulting in a far higher total repayment value. For this reason, most students are encouraged to take as much subsidized financial aid as possible.
To apply for a subsidized Federal Stafford loan, a student must fill out the Free Application for Federal Student Aid (FAFSA). This form is available online as well as in paper form at many schools and community colleges. Filling out a FAFSA requires accurate financial and personal information, such as tax return data, family history, and certain eligibility information such as past felony convictions or status as military personnel. Once the FAFSA is completed, a student can request a copy sent to their intended school of enrollment, and may also receive a data summary in the form of a Student Aid Report.
When possible, higher education should be paid for out of personal funds, grants, and scholarships. Unlike loans, these forms of payment do not need to be repaid and may allow a student to enter the workforce debt-free after graduation. If loans are the only option a subsidized Federal Stafford loan can be among the best possible choices, but consider available lenders and repayment programs carefully before making selections. Choosing a wise and thought-out repayment schedule can prevent serious financial trouble later in life, and may allow quick and efficient repayment of any loans.
AS FEATURED ON:
AS FEATURED ON:






By: mybaitshop

A student loan and financial aid application.

By: pixelrobot

Repayment on student loans generally begins shortly after graduation.