What is a Federal Stafford Loan?
A Federal Stafford Loan is a federally funded student loan that provides tuition money for undergraduate and graduate college students. Although borrowers must pay back the loan amount after they complete their schooling, a Stafford loan offers a low, fixed interest rate. This makes it an affordable option for many students.
Guaranteed by the U.S. government, a federal Stafford loan is a tuition option open to many people. Unlike other types of loans, a federal Stafford loan does not place much emphasis on the applicant's credit history. To be eligible, an applicant must meet certain residency requirements and have no drug convictions on his or her criminal record. Once approved, the applicant must then maintain at least a half-time student status at an accredited college or university.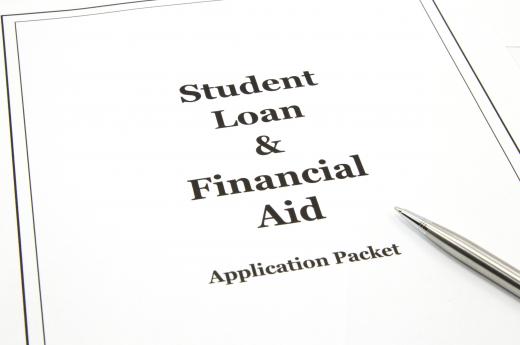 To apply for a federal Stafford loan, applicants must first complete the Free Application for Federal Student Aid (FAFSA). This detailed application determines the amount of financial aid a candidate can receive based on his or her family's income. Once the applicant's FAFSA is processed, he or she will receive an award letter outlining his or her eligibility for financial aid and student loans. The applicant can then apply for the federal Stafford loan.
There are two types of federal Stafford loans, subsidized and unsubsidized. A subsidized Stafford loan is based on financial need and is awarded to students whose family income falls below a specific amount. Unsubsidized loans, on the other hand, are not based on financial need and any student who meets the general requirements is eligible to receive one. Unlike a subsidized Stafford loan, unsubsidized loans incur interest from the time the loan is initially dispersed and it continues to accrue until the total loan amount is paid in full. Students who receive a subsidized loan, however, are not charged interest until they begin repaying the loan.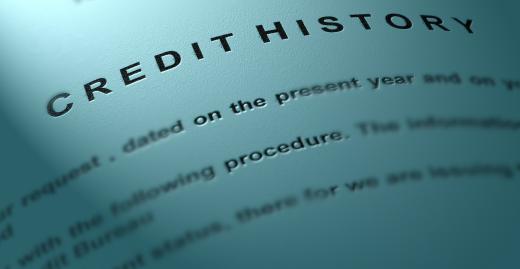 Once approved for either a subsidized or unsubsidized loan, the funds are paid directly to the school the student will be attending. As long as the student remains in school, he or she does not have to make any payments on the loan until six months after graduation. If he or she drops below a half-time status or leaves school altogether, loan payments will be due within six months of that date. When payments become due, the student then has twenty years to pay off the balance. If a student has multiple loans, he or she can apply for federal Stafford loan consolidation, which combines all of the balances into one lump sum.
AS FEATURED ON:
AS FEATURED ON:






By: mybaitshop

A student loan and financial aid application.

By: pixelrobot

Repayment on student loans generally begins shortly after graduation.

By: karam miri

A federal Stafford loan does not place much emphasis on the applicant's credit history.