What is a Parent Plus Loan?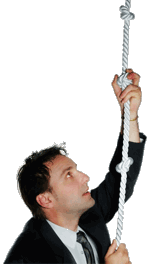 A Parent PLUS loan is a loan issued or backed by the United States government which can be used by parents to finance the education of their children. To be eligible for a PLUS loan, parents must show that they have a dependent child who is enrolled at least half time in an educational institution. The loan is approved through the financial aid office at the child's school, and a Parent PLUS loan may even be included in a financial aid package, requiring no additional application from the parents.
Under the Federal Family Education Loan (FFEL) program, parents can get a Parent PLUS loan through a private lender, while William D. Ford Federal Direct Loans (Direct Loans) come from the government itself. The maximum of the loan is the cost of the student's attendance in school minus any financial aid he or she has received. Repayment can begin as soon as the loan is issued, or it may deferred until after the student graduates.
PLUS loans are taken out in the parent's name, and they are the responsibility of the parents, not the child. They are usually used when parents need some assistance financing the education of their children. Parents can also opt for private educational loans, which may list both the parents and the student, in which case the student will be responsible for repayment as well. The advantage to a Parent PLUS loan is that the interest rate is often very low, and student lenders are usually very flexible with repayment options.
The parents will need to pay a three to four percent origination fee, which is often bundled into the loan itself. When the loan is disbursed, a check may be mailed to the parents for endorsement, or it may go directly to the school. The funds may only be used for educational purposes such as tuition, room, and board.
If a school does not offer a Parent PLUS loan in a financial aid package and the financial aid offer falls short of a family's needs, the parents can apply for a PLUS loan either through the financial aid office, or through a student lender. Many schools have established relationships with specific lenders, and the process can be faster if parents opt to work with the school's preferred lender. This also means that all of the education loans taken out will come from the same lender, which can be convenient if parents opt to consolidate their education debt after the student graduates.


Man climbing a rope